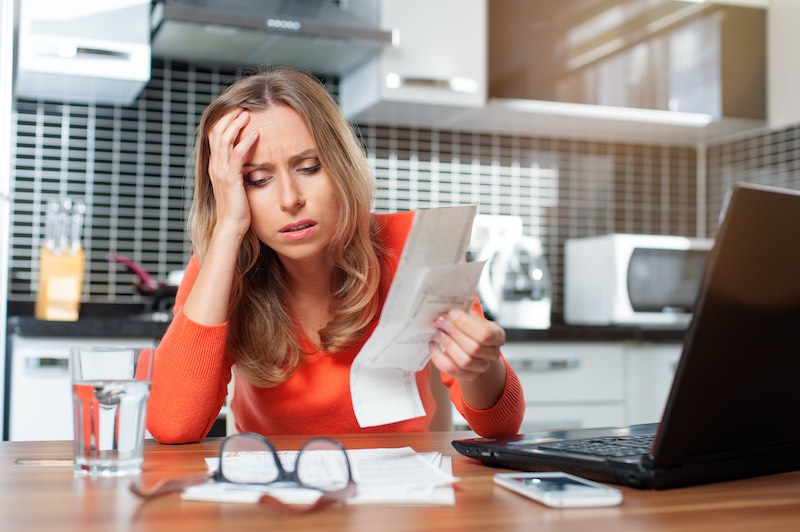 Furloughed Workers 3 Times as Likely to Have Missed a Payment
13% of workers furloughed during the coronavirus crisis, put on enforced leave or given reduced hours have defaulted on a payment recently, compared to 4% of those working as normal, research from Which? magazine has revealed.
That includes the 7% of furloughed workers who have defaulted on a bill, such as an energy, broadband or mobile phone bill, and the 6% who have missed a loan or credit card payment. 5% have defaulted on their housing payment, either their mortgage or rent. Some respondents missed multiple types of payments.
The high rates of defaults come despite payment holidays offered by lenders for loans, credit cards and mortgages and despite the government's Coronavirus Jobs Retention Scheme, which has paid 80% of furloughed workers' wages since March. 9.6 million employees of 1.2 million firms are currently on furlough.
Which?'s figures suggest that, as the UK officially enters recession, the financial strain is unevenly impacting the population, with those furloughed facing more hardship.
The survey results should also raise alarms about the looming end of the furlough scheme and other support mechanisms. From this month, employers have to start contributing to the furlough scheme, with government support falling away each month until the programme officially ends on 31 October.
That's the same deadline the Financial Conduct Authority (FCA) has given consumers to apply for three-month holidays from their mortgage, credit cards, personal loan, car finance, payday loan payments, as well as their insurance premiums and some overdraft charges.
Which?'s study found that in the past month 60% of those furloughed, put on enforced leave or given reduced hours have made one or more changes to their spending pattern that indicate financial pressure. That compares to 42% of workers who are drawing their full salary.
A third (34%) of furloughed workers have pared back their essential spending, while 31% have taken money out of their savings to make ends meet. 14% have dipped into their overdrafts.
Which? is urging the financial industry and its regulator the FCA to extend more help to consumers in financial difficulty, especially as the government support scheme winds down and many are made redundant or left on permanently reduced hours.
Richard Piggin, head of external affairs and campaigns at Which?, said: "Despite extensive action being taken by the government and the banking industry, it's very worrying that people currently on the furlough scheme have reported experiencing much higher levels of financial difficulty than those who are working as normal.
"With just a couple of months until the scheme comes to an end, there is real concern that this gap could widen even further. The FCA is right to take steps to consider the additional support required and the industry will also have to ensure consumers are provided with the help they need if they are in financial difficulty."
Which? also urged financial institutions to clearly communicate to customers the support it can currently provide, including payment holidays. High levels of default indicate that many are unaware they can take a three-month break from payments if they contact their provider.