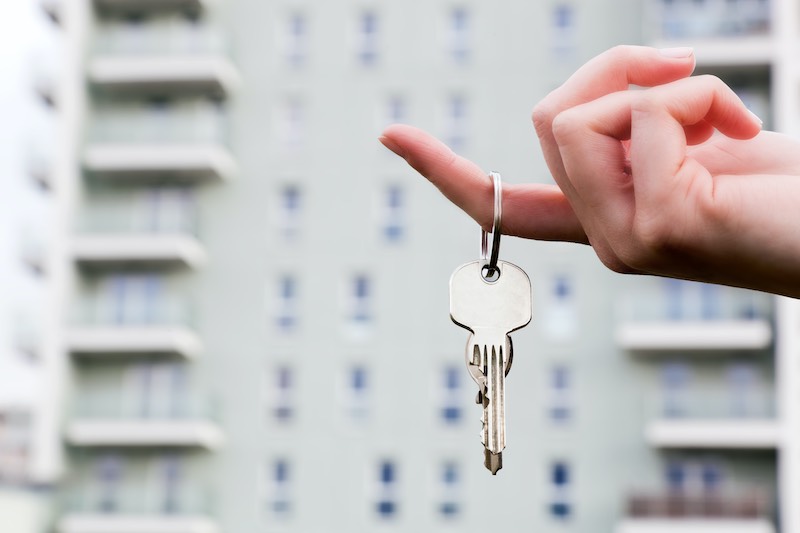 HSBC Restricts Mortgage Lending on Flats
HSBC is limiting the amount it will lend to borrowers purchasing flats, in another blow to first-time buyers.
The bank, the country's sixth-largest mortgage lender, is one of the few still lending to buyers with 10% deposits after competitors scrapped their range of highly-leveraged mortgages.
However, HSBC will stop offering those mortgages on flats from Monday, 17 August. Instead, borrowers will need at least a 15% deposit to buy a flat or 20% if they're purchasing a new-build flat.
HSBC said they were trying to manage demand, after being deluged by borrowers looking for high loan to value (LTV) mortgages.
A spokesperson for the bank said: "The recent reduction in the number of providers offering mortgages at higher LTVs has led to more applicants choosing to apply with us and as much as we would love to have as many customers as possible for business reasons we need to restrict the numbers at the higher end of lending."
David Hollingworth, from brokers London & Country Mortgages, suggested that lenders are still wary of offering highly-leveraged deals. "Demand has come back strongly and because there are so few lenders at this end of the market they need to manage business carefully," he said.
"If one lender pulls out, there's a domino effect on the other lenders and it can snowball rapidly which is why we are seeing lenders dip their toes in the water and then withdraw."
There are currently just 48 mortgages deals on the market for borrowers with a 10% deposit, compared to 758 at this time last year, according to data from Moneyfacts. Just seven lenders are currently offering 90% mortgages and just one major bank, Barclays, is offering a 95% mortgage—and only on a guarantor mortgage.
And some of the remaining highly-leveraged mortgages also come with conditions. Nationwide, which has only recently reinstated its 90% mortgages, last week announced that first-time buyers applying for 90% mortgages must now prove that no more than 25% of their deposit was gifted by their parents.
Other banks have increased interest rates for those with small deposits. Those applying for a 90% mortgage with HSBC for a house will pay a higher interest rate than they would earlier this summer.
Platform, the intermediary mortgage lender of The Co-operative Bank, is also stilling offering a 90% five-year fix, but recently increased the rate by 0.20%.
TSB hiked the rates on its two-year fixed 80 and 85% LTV mortgages from 2.54% to 2.79%, while the rate on its five-year fixes increased from 2.34% to 2.59%.
Skipton Building Society also upped rates on all three of its 85% LTV residential mortgages.