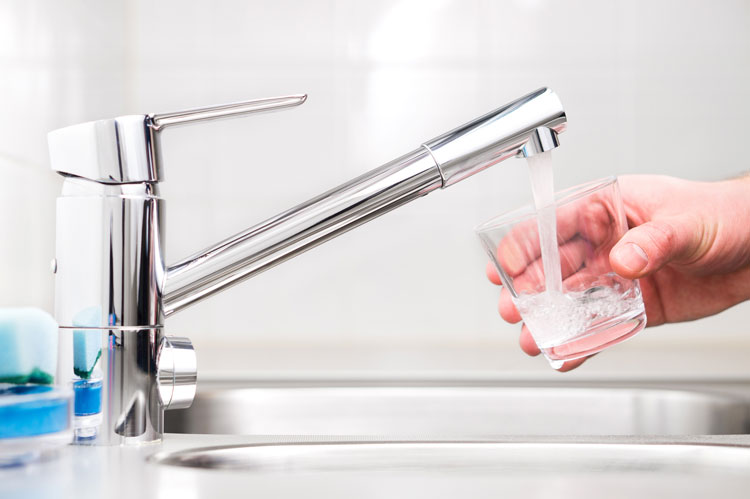 Regulator Orders Water Bills to Be Cut by £50 Over 5 Years
Annual domestic water bills in England and Wales must fall by an average of £50 over the next five years, under plans imposed on the industry by regulator Ofwat.
Meanwhile, water companies will be required to invest in extra £6 million a day—or £12 billion overall—into maintaining pipes and pumps and preventing leaks and environmental damage.
This includes £4.6 billion specifically earmarked to prevent sewage leaks, restore natural habitats and protect species such as eels.
The industry has recently been rocked by scandals, including major pollution incidents and leaks. Southern Water has recently hit with a £126 million penalty by the regulator for "shocking" failures at sewage treatment sites that led to the pollution of rivers and beaches and now faces prosecution by the Environment Agency.
Last week the Environment Agency described the environmental performance across the industry as "simply unacceptable," after finding pollution incidents increased last year and that most firms would fail to meet 2020 pollution targets
In response environmental secretary Michael Gove summoned the chief executives of water and sewage companies for a meeting to "prove their take their environment obligations seriously." He said the sector has "a responsibility to distribute our most precious natural resource and must act as stewards of our environment" and called on the sector to "drop the excuse-mongering."
The intervention from the regulator follows requirements that water companies in England and Wales submit business plans for 2020-2025 as part of a 2019 price review. Ofwat required companies to outline how they would cut bills, while reducing leaks and helping vulnerable customers, but was satisfied with the plans put forward by Severn Trent, United Utilities and South West Water.
The remaining 14 water firms will be subject to plans set by Ofwat. Bills will be slashed by 2025, with savings for customers ranging from £7 for Hafren Dyfrdwy, which serves Mid and North Wales, and £110 for Northumbrian Water, compared to 2017-18 prices.
Thames Water, which serves London, will be required to cut bills by £38 by 2025.
Meanwhile the 14 firms will also be required to:
• reduce leaks the save enough water to meet the annual needs of Cardiff, Leeds, Leicester, and Manchester
• reduce supply interruptions by nearly two-thirds
• cut pollution incidents
• reduce the number of customers with low water pressure
• assist 1.5 million customers struggling to pay their water bills
Water companies "will be accountable not just for reporting against their performance but they'll face tough penalties if they don't achieve those targets," Ofwat chief executive Rachel Fletcher told the BBC's Today programme.
"The package signals a brighter future for customers, with better services, a healthier environment and lower bills," she said.
Tony Chief, chief executive of the Consumer Council for Water, welcomed the plans but cautioned that not all households would benefit.
"Not everyone will see their bills fall when you add inflation and customers need to be told how much Ofwat's financial rewards for companies could hit them in the pocket."
Meanwhile, "only about half of the three million households who struggle to afford their water bills will receive financial assistance under these plans," he added.
Water companies will now have a chance to respond to the proposals, and final deals with the regulator will be confirmed in December.