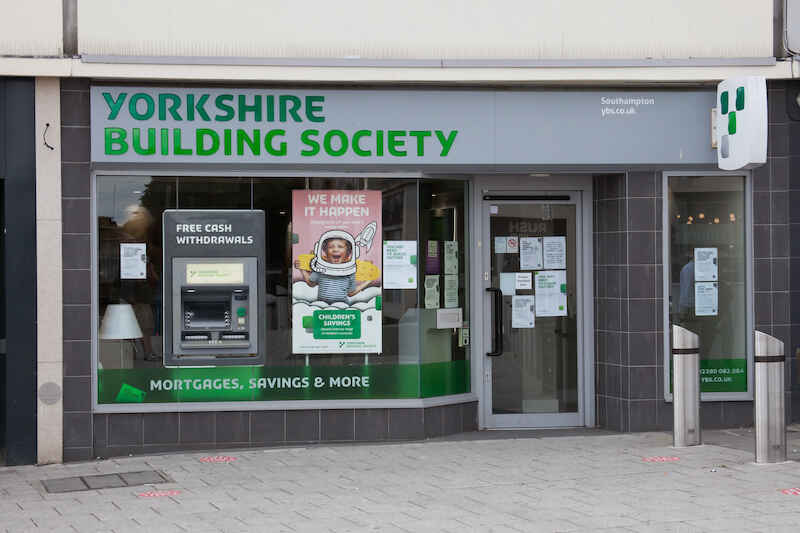 Yorkshire Building Society Launches Regular Saver Paying 5%
A new regular savings account from Yorkshire Building Society will allow savers to earn a market-leading 5% interest on deposits of up to £500 per month. But only existing customers can open the account.
The building society's new Loyalty Regular Saver pays a chart-topping 5% interest for a year. It easily outperforms its next closest rivals, a regular savings account from First Direct paying 3.5% interest and accounts from NatWest/RBS paying 3.3% but only on the first £1,000.
Yorkshire Building Society will also allow customers to squirrel away more than regular savers usually permit: up to £500 per month for a total of £6,000 across the year. Compare that to the £300 monthly limit on the First Direct account and the £150 monthly limit on the NatWest and RBS accounts.
If you deposit the maximum of £500 into the Yorkshire BS account every month, you can earn £162 in interest across the year. That makes the regular saver the equivalent of an easy-access account paying 2.7% interest on £6,000.
You can also withdraw the money without penalty once during the year, as long as you maintain a minimum balance of £10, or close the account whenever you like. That's unlike some competing regular savers that only permit withdrawals and early closure if you forfeit much of your interest rate.
You don't have to deposit the minimum of £10 every month but if you miss the pay-in window, the amount can't be carried over.
After the 12-month term elapses, your balance will be transferred to a maturity account, the Six Access Saver, that currently pays 1.15% interest.
The catch is that only customers who have a mortgage or another savings account with Yorkshire Building Society or one of its brands are eligible to open the account. That includes customers with share plans through their employees and customers of Yorkshire BS's other brands Chelsea Building Society and Norwich & Peterborough Building Society. Yorkshire Building Society says around two million of its three million customers are eligible.
Applicants must only also have had continuous membership at one of these building societies for at least 12 months. They can apply at any one of the building society's 113 branches or at the 116 businesses it has partnered with, including estate agents and solicitors. Customers who are registered for online banking can also apply online.
Hayley Tepliakov, senior savings proposition manager at Yorkshire Building Society, said: "Our founding purpose as a building society is to help people build financial resilience and get the best value on their savings so we're committed to exploring ways that can help our members reach their financial goals or save for the future.
"Regular savings accounts are one way we can encourage our members to establish healthy savings habits. We're really proud that this new account, which comes with a highly competitive interest rate and a generous monthly deposit limit is another example of how we reward the loyalty of our valued savers. Previous issues of this account have proved popular with savers and we're sure this latest edition will be equally as well received."
The launch of the best-paying regular savings account for years comes as banks and building societies increase savings rates across the board in response to the five successive base rate hikes. Savers can now bag interest rates double the amount they could earn a year ago. However, even these improved savings rates lag far behind inflation, which reached a 40-year high of 9.4% in June.
Sources