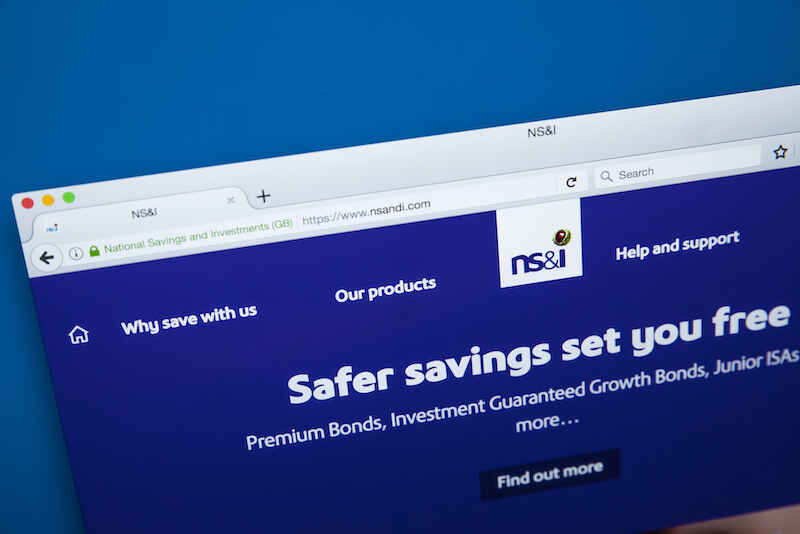 NS&I Ups Savings Rates
The government-backed National Savings and Investment (NS&I) has increased interest rates across its range of savings products, giving a boost to more than 1.3 million savers.
From Thursday, 21 July, the NS&I easy-access savings account, the Direct Saver, will pay 1.2% AER, more than double its previous rate of 0.5%.
That's echoed by the rate hike on the easy-access Income Bonds, from 0.5% to 1.2%. Income Bonds differ from the Direct Saver in that they pay interest directly into your bank account each month.
NS&I's instant-access cash ISA, the Direct ISA, will now pay 0.9%, up from 0.35%. The tax-free Junior ISA for children will pay 2.2%, up from 1.5%.
Additionally, the interest rate paid on Guaranteed Growth Bonds, Guaranteed Income Bonds, and Fixed Interest Savings Certificates will also increase, from 1 August 2022. These products are no longer on the market but existing customers will benefit from the rate hikes.
NS&I says the rate hikes mean its savings products are staying competitive with the rest of the market and that it is balancing the interest of savers, taxpayers, and the wider financial services sector.
NS&I chief executive Ian Ackerley said: "NS&I is one of the largest savings organisations in the UK and we're pleased to increase our interest rates, helping to ensure that more than 1.3 million savers across the country will see their savings nest eggs boosted.
"Increasing our interest rates means that our products are priced appropriately when compared with the interest rates offered by our competitors."
The interest rates offered by NS&I aren't the absolute best on the market. On easy-access accounts, you can earn over 1.5% interest from online-bank Shawbrook, US giant Chase's UK offshoot, and Virgin Money. Yorkshire Building Society pays 1.48% interest, rising to 1.53% if you stash more than £50,000. That compares to the 1.2% now paid by NS&Is Direct Saver.
On easy-access cash ISAs, you could earn 1.4% interest from Cynergy Bank. If you limit withdrawals to three a year, you could earn 1.5% from Nationwide Building Society.
The best buy on Junior ISAs is from Monmouthshire Building Society, paying 2.65%, compared to NS&I's 2.2%.
However, NS&I's rates now outpace many high-street banks and could galvanise those brand names to pay savers more following the five recent hikes in the Bank of England's base rate.
The boost on savings accounts and ISAs follows the June increase in the Premium Bonds prize fund rate, from 1% to 1.4%. That uptick improved the odds of winning from 34,500 to 1 to 24,500 to 1 and means 1.4 million more prizes are being handed out each month.
Sources