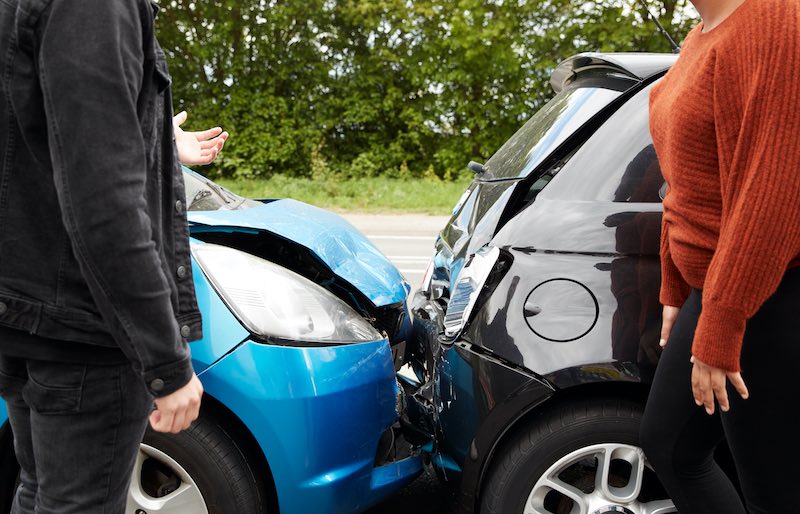 West Yorkshire Is the Top Uninsured Driver Hotspot in England and Wales
Drivers in West Yorkshire beware: the region has the highest rate of uninsured drivers in England and Wales, according to a new study by car insurance broker Adrian Flux.
The broker analysed records of motoring offences from the Ministry of Justice to work out the portion of drivers driving—illegally— on our roads without insurance.
In West Yorkshire, there are 2.58 uninsured drivers per 1,000 people, 77% higher than the average rate for England and Wales (1.59 drivers per 1,000 people). Police in the region cited 5,991 drivers for operating their vehicles without insurance last year, down from 6,999 the year before.
Adrian Flux also found that men are the most likely to hit the road without insurance, accounting for 88.6% of uninsured driver offences in West Yorkshire.
Young people are also frequent offenders, with more than half of uninsured drivers (50.3%) aged between 25 and 39 and an additional 27.6% aged 24 and under.
Bedfordshire and Lincolnshire closely followed West Yorkshire as uninsured driver hotspots, but drivers nationwide are flouting the insurance requirement.
Gerry Bucke, General Manager at Adrian Flux, said: "As a very serious offence, it is shocking that driving without insurance was revealed to be the fourth most common motoring offence in 2019.
"In fact, it's against the law to drive a vehicle on public roads without insurance and if you are caught doing so, you could receive a hefty fine or worse. Being properly covered ensures the safety and protection of all road users. This is why it is vital that drivers ensure they are appropriately insured."
If you're caught driving without insurance, you can face a fixed penalty of £300, accrue six points on your licence or have your car wheel-clamped, impounded or destroyed. You can also face court prosecution, where you could be handed an unlimited fine and possibly be disqualified from driving.
The vast majority (73.8%) of uninsured driver offences result in a guilty verdict, with nearly all leading to a fine as punishment.
If you're involved in an accident with an uninsured driver who is at fault, you may be able to claim compensation from the Motor Insurers' Bureau (MIB). Additionally, some insurance policies come with an uninsured driver promise, often guaranteeing if you don't have to pay your excess and won't lose your no claims bonus if you're struck by an uninsured driver.
Adrian Flux also found that drivers in West Yorkshire frequently use their mobile phones behind the wheel, with the fourth-highest rate of these offences in the country. The number of mobile phone use offences doubled in the region between 2018 and 2019, from 396 to 794.
Top ten regions for uninsured drivers in 2019
West Yorkshire
Bedfordshire
Lincolnshire
Greater London
Northamptonshire
Gwent
Humberside
Kent
Lancashire
Norfolk