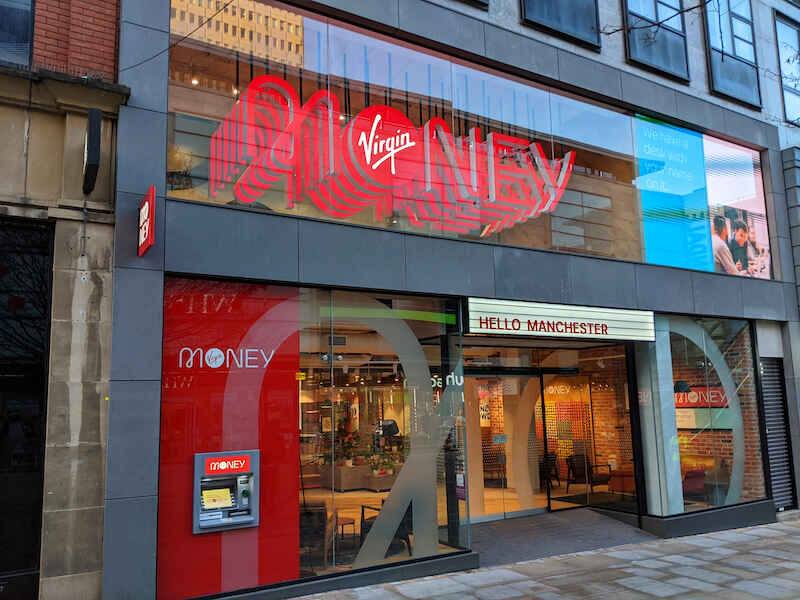 Virgin Money Raises Rate on Savings Account to Chart-Topping 1.71%
Savings accounts linked to Virgin Money current accounts now pay a market-leading 1.71% AER as the challenger bank hikes interest rates.
Virgin Money current accounts - the high-interest M Plus account, the premium Club M account, and the basic M account - come with linked easy-access savings accounts.
Since June the accounts have paid a 1.56% interest. That rate is very competitive, but just this week was eclipsed by Islamic bank Al Rayan, paying 1.6% on its easy-access Direct Saver. It was also challenged by Yorkshire Building Society (1.55% on its easy-access account) and Chase (1.5%).
Virgin Money has once again upped the ante, pushing the rate on its savers to 1.71% from Wednesday, 27 July. That puts Virgin Money at the top of the league table for easy-access savings accounts.
The headline rate is paid on balances of up to £25,000. You'll earn 1% interest on savings above that level, up from 0.75%. The rate is available to both new and existing customers.
Hugh Chater, Chief Commercial Officer at Virgin Money, says the improved rate means "gives consumers more reasons to bank with Virgin Money and rewards our existing customers."
Giving customers "even better value for their savings… is so important in these challenging times," he added.
If you stash the full £25,000 into the account, you'll earn £431 in interest over the year, unless Virgin increases the rate even further in the meantime.
You need to hold a Virgin Money current account to access the savings account but it doesn't need to become your main bank account. Virgin Money's main current account, the free M Plus account, also pays 2.02% interest on balances of up to £1,000. Customers can also earn cashback on spending.
The premium current account, Club M, costs £14.50 per month but offers travel and mobile insurance and breakdown down cover. It also pays 2.02% interest on balances up to £1,000.
Virgin Money says the rate hike comes in response to the Bank of England's latest adjustment in the base rate, which took it to 1.25% in June.
Some other challenger banks and building societies are passing the increased base rate onto savers. The Treasury-backed NS&I recently raised the interest rate on its easy-access saver to 1.2%.

However, savings rates from many high street banks haven't budged, with many remaining at a paltry 0.01% or 0.25%.
Of course, even the savviest shoppers won't be able to find a savings rate that offsets inflation, which climbed to a fresh high of 9.4% in June, the steepest rate in 40 years.
Sources