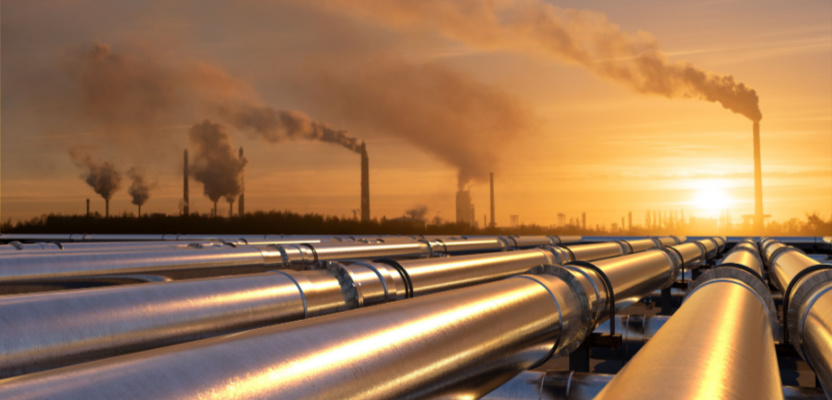 EU hopes to limit reliance on Russian energy
As concerns about Russian energy rumble on, the European Union has revealed plans to reduce its consumption of natural gas.
The announcement was made on Wednesday and outlines an initial 15% reduction in overall gas consumption for all member states. While this will be voluntary at first, the EU does have the power to make it mandatory.
"Russia is blackmailing us. Russia is using energy as a weapon. And therefore, in any event, whether it's a partial or major cutoff of Russian gas or total cutoff of Russian gas, Europe needs to be ready," von der Leyen said.
Currently, Kremlin-backed Gazprom supplies around 40% of Europe's natural gas. Since the invasion of Ukraine, the viability of this relationship has been called into question.
Last week, the Nord Stream 1 pipeline's output was reduced to 40% due to alleged maintenance works. Previously, the Kremlin has refused to supply some European nations if they did not pay in roubles, which would have undermined ongoing sanctions.
While the UK only imports around 4% of its natural gas from Russia, the interconnected nature of global energy markets means that supply shortages in Europe cause domestic price fluctuations. The government has therefore been taking measures to improve the UK's energy security. Renewable sources have been touted as a cheap way to achieve this, while still staying in line with its net-zero aspirations.
However, the more short-term issue is keeping lights on and ovens warm over the winter. Supplies were short and prices high even before the war in Ukraine, with the prospect of further disruption increasing the chances of severe shortages across Europe over the Winter. On Thursday, The Lords economic affairs committee urged the government to agree on provisions with the EU to prevent this, should Russia choose to step up their restrictions.
"This is something we need to grip urgently," said Lord George Bridges, chair of the committee in an interview with the Financial Times.
"What was seen to be very unlikely but a few months ago is now seeming more likely, and therefore we have to have a plan."
For UK energy customers, this uncertainty is what is largely fuelling projections for a further price cap increase in October. According to industry experts Cornwall Insights, Autumn will see household energy bills rise to around £3200.
While the government announced a range of financial support measures - the first of which is being made by the end of July - many households still face a difficult winter.