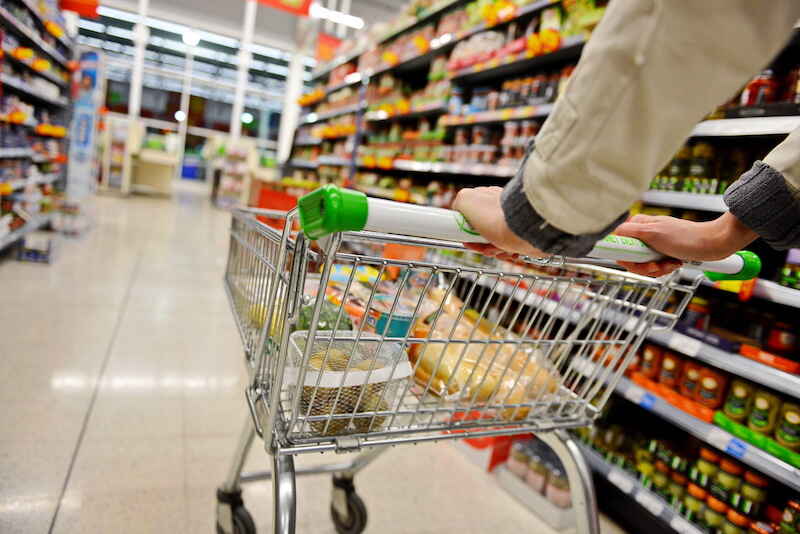 Households Spending £89/Month More on Energy, Food, and Fuel, Lloyds Reveals
A new financial update from Lloyds Bank has laid bare the impact of inflation and the energy crisis on household finances: spending on essentials up and families cutting back on big-ticket items and subscriptions.
Lloyds chief executive Charlie Nunn said around a fifth of the bank's 26 million customers had "significantly" altered their spending in response to rising prices. That included putting off purchases of white goods and computers and cancelling entertainment subscriptions.
Since the summer of 2021, Lloyds customers cancelled or blocked 2.2 million subscription services such as Netflix. The rash of cancellations reflects the thawing of pandemic restrictions, which has reopened entertainment opportunities beyond streaming but also reflects strained finances that are barely covering the basics.
Families are spending an average of £89 per month more on those basics - energy, food, and fuel - than before the pandemic, Lloyds said.
Gas and electricity bills currently stand at just £2,000/year for the typical household, and recent forecasts suggest they could climb to a staggering £3,850 in January. Meanwhile, inflation stood at 9.4% in June, driven by rising food prices.
The pressures have left around 1% of Lloyds customers "really struggling to make ends meet," Nunn said.
Against that background, Lloyds' economic outlook was cautious. Its pre-tax profits in the second quarter stood at £2 billion, exceeding analyst projections of £1.6 billion and largely in line with the same period in 2021.
The banking group benefited from a rise in interest rates following the base rate hike, bringing in more income from mortgages and loans.
Trying to curb inflation, the Bank of England has raised the base rate five times since December, taking it to 1.25%. Lloyds anticipates that the base rate will peak at 2.25%.
However, Lloyds' rising income from loans was offset by the £200 million it set aside to cover potential defaults should rising prices make it harder for homeowners to keep up with mortgage and loan payments.
Nunn said hundreds of Lloyds staff members are being trained to help struggling customers manage their finances. He said the customers in the worst financial positions wouldn't have borrowed from the bank so wouldn't be at risk of default, and the number of customers currently in arrears remains at "low levels."
But the country's largest mortgage lender is anticipating that the cost of living crisis will slow mortgage lending and house price growth in the coming months.
Meanwhile, Lloyds announced this week that it will shutter 66 Lloyds and Halifax branches from the autumn, meaning it will have axed more than 200 branches since the start of 2022.
Sources