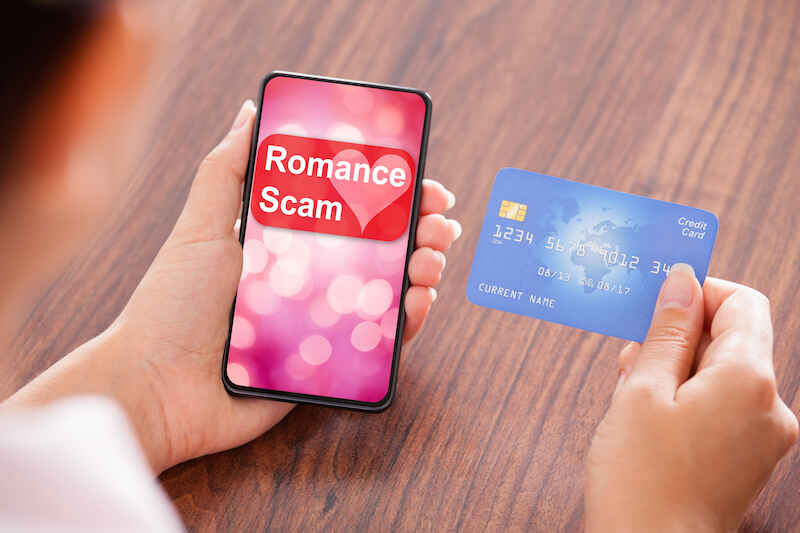 Victims Lost £1.3bn to Fraud Last Year
Con artists continued to take advantage of pandemic worries to fleece Brits out of £1.3 billion in 2021, with many scams targeting victims online, the annual report into fraud from trade body UK Finance has revealed.
Authorised push payment (APP) fraud continued to rise, with 195,996 incidents recorded last year, up 27% from 2020. In total, £583.2 million was lost to APP scams in 2021, an increase of 39%.
In APP fraud, also called bank transfer scams, victims are tricked into sending money to accounts controlled by criminals. That's opposed to unauthorised fraud in which the victim doesn't authorise the transactions, such as when their debit or credit card details are stolen and used.
Around 40% of the APP losses, or £214.8 million, were stolen through impersonation scams. In these devious schemes, criminals pose as trusted organisations, such as banks, the NHS, government departments, energy suppliers, retailers, and tradespeople, often using deceptive email display names and spoofed websites. They then trick victims into revealing personal and financial information and transferring money.
Another £171.7 million was stolen through investment scams, in which victims believe they're pursuing legitimate investment opportunities. Those losses were up 57% year-on-year, reflecting consumers' desire to make money amid the rising cost of living.
But the most common type of APP fraud was purchase scams, accounting for half of all cases. In these scams, people are tricked into buying a product that doesn't exist. But the amounts lost are comparatively small: the nearly 100,00 victims of purchase scams lost just £64.1 million.
More costly are romance scams, in which criminals approach victims on dating sites and strike up a fake relationship with them in order to wring money from them. Cases soared 41% to 3,270, with the victims losing a total of £30.9 million, or an average of around £9,500.
Most people have heard of romance scams and dodgy investments. But few have heard of the scam that grew the most in terms of losses in 2021: CEO fraud. In these swindles, scammers send emails to employees of a firm, often in the business accounts department, pretending to be a senior staff member and asking for an urgent payment to be made to a supplier or partner.
UK Finance is aware of 461 cases of CEO fraud last year, with losses up 165% to £12.7 million.
Because victims have approved these payments, they're not legally entitled to the automatic reimbursement that applies to victims of unauthorised fraud. A voluntary code in place since May 2019 and agreed by nine major banks entitles APP victims to refunds under some circumstances. The Payment Systems Regulator is currently consulting on a mandatory reimbursement scheme, with the government saying it will legislate to make new regulations possible. However, there's no timeline for the implementation of the scheme yet.
In the meantime, UK Finance said that fewer than half (47%) of the losses to APP scams were returned last year, or £271.2 million. Other victims were left out of pocket.
Many victims are dissatisfied with their banks' response following an APP scam, with more than 9,000 lodging complaints with the Financial Ombudsman Service (FOS) during the 2021-22 financial year. In three out of four of these cases, the Ombudsman decided in the customer's favour.
The banking industry group said financial institutions alone cannot stop fraud and it called on tech companies, including social media platforms, search engines, and shopping sites, to do more. These sites must "provide a barrier to fraud and not a conduit," said Katy Worobec, managing director of economic crime at UK Finance

"Authorised fraud losses rose again this year as criminals targeted people through a variety of sophisticated scams, with much of the criminal activity taking place outside the banking sector, often involving online and technology platforms," she said.
"This is why we continue to call for other sectors to play a greater role in helping protect customers from the scourge of fraud."

Under plans mooted by the MPs on the Treasury Committee earlier this year, those websites could be legally required to refund users who fall prey to scams on their platforms.

Sources