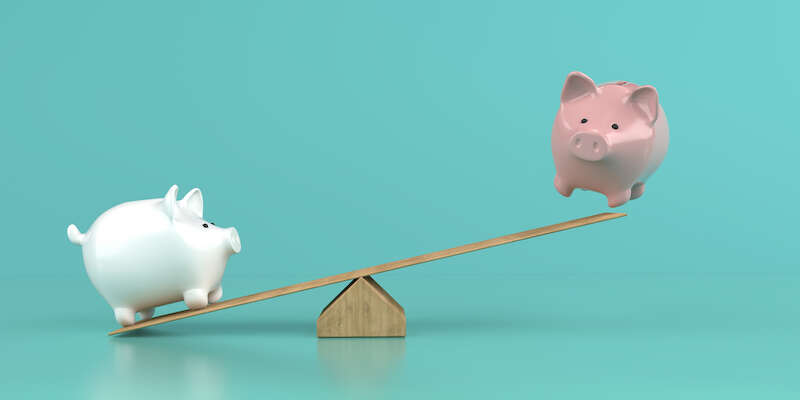 Savers Losing £1.6bn in Interest Each Year by Failing to Seek Out Better Rates
Brits have left £246.5 billion languishing in accounts paying zero interest, losing more than £1 billion in interest every year.
While savings rates have melted during the pandemic, savers shouldn't use this as a reason not to seek out a better rate, Hargreaves Lansdown said. Just shifting cash out of no-interest accounts could earn Brits a collective £1.6 billion in interest each year, the investment firm calculated.
Savers have shown little appetite for switching recently, perhaps preoccupied with other worries or convinced there's little reason when savings rates are low across the board compared to previous years. Fewer than one in three consumers switched accounts in the previous 12 months, a survey from Hargreaves Lansdown found.
For half of savers, this inertia pre-dates the coronavirus crisis and erosion of savings rates. They haven't switched for five years or longer or have never relocated their savings.
"It's easy to see why people don't think it's worth the effort of switching while rates are so low," Sarah Coles, personal finance analyst at Hargreaves Lansdown, said.
But there's been a recovery in rates in recent months, especially if you look beyond the high street and choose fixed-term accounts, she said.
"If you're earning next to nothing in a miserable high street savings account paying 0.01 per cent, you could make 65 times the interest by switching to the most competitive easy access rate on the market, or 150 times the interest by tying your money up for a year."
The gap between easy access and fixed-term savings accounts evaporated during the pandemic, giving savers little incentive to tie their money up for longer. But it's widening once again. The most competitive account fixed for a year now pays more than twice the best easy access account.
Easy-access accounts are "absolutely the right place for your emergency savings of 3-6 months' worth of expenses, and any money you know you will need in the immediate future," Coles said. But they're "a missed opportunity for the rest of your savings."
Hargreaves Lansdown's survey echoes data from the Bank of England's latest Money and Credit report, which found that in July 2021 banks paid an average of 0.38% on time deposits and an average of just 0.1% on sight deposits.
Savers also see their rates erode the longer they keep their money in the same account, with banks offering their best rates to new joiners. This loyalty penalty is unlikely to change soon: the Financial Conduct Authority (FCA) last year shelved plans that would require banks to offer a single, publicised rate on easy access accounts open for more than a year.