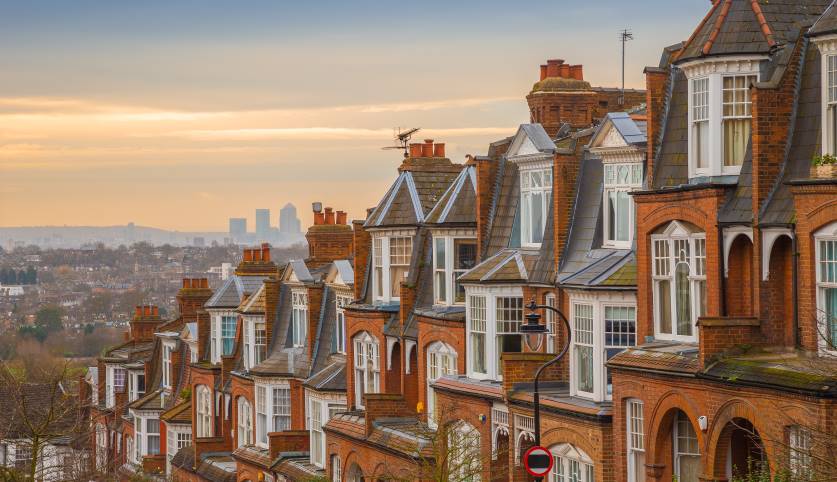 UK Housing Market on the Up, Says RICS
The UK housing market seems to be gathering pace following last month's General Election, according to the Royal Institution of Chartered Surveyors (RICS).
The latest RICS survey revealed an increase in both the number of sales and buyer enquiries in December for the first time in seven months. According to RICS, house prices across the country are set to rise in 2020 due to a less volatile political and economic climate following the Conservatives landslide election win last month.
The figures were boosted by a sharp increase in sales in London and the South East of England, although in Scotland and Northern Ireland property sales fell. Heightened interest from new buyers in Wales and the North East of England also helped to drive up expectations for the year ahead.
According to the survey, 66% of RICS members expect positive house sales growth over the next year, a massive jump from the 35% that expected it just a month ago.
"The signals from the latest RICS survey provides further evidence that the housing market is seeing some benefit from the greater clarity provided by the decisive election outcome," said Simon Rubinsohn, chief economist at RICS.
"Whether the improvement in sentiment can be sustained remains to be seen given that there is so much work to be done over the course of this year in determining the nature of the eventual Brexit deal.
"However, the sales expectations indicators clearly point to the prospect of more upbeat trend in transactions emerging with potential purchasers being more comfortable in following through on initial enquiries.
"The ongoing lack of stock on the market remains a potential drag on a meaningful uplift in activity although the very modest increase in new instructions in December is an early hopeful sign.
"Given that affordability remains a key issue in many parts of the country, the shift in the mood-music on prices is a concern with even London expectations pointing to a reversal of course both over the coming months and looking further out.
"This highlights the critical importance of the government addressing the challenge around housing supply particularly with the gradual phasing out of the Help to Buy incentive."
Independent property expert Henry Pryor said: "Transaction volumes have held up well last year but while it feels like there may be a little more life in the market and some signs of confidence returning to the middle and upper ends there is no actual evidence of a Boris Bounce just yet.
"The data won't be available until May as it takes time for sales that are agreed to exchange and complete and then another month to appear in the official records. However, it does seem like more people are thinking of moving, more homes are coming to market, and some buyers are bored of putting their lives on hold and want to get on with their lives.
"Will it last? Well, there are still some big icebergs ahead of us – the Budget next month, ongoing negotiations with Europe, a possible return of the Beast from the East. Any one of these could knock confidence and snuff out the fragile optimism, but if you want to buy or sell it looks like 2020 may be your year after all."