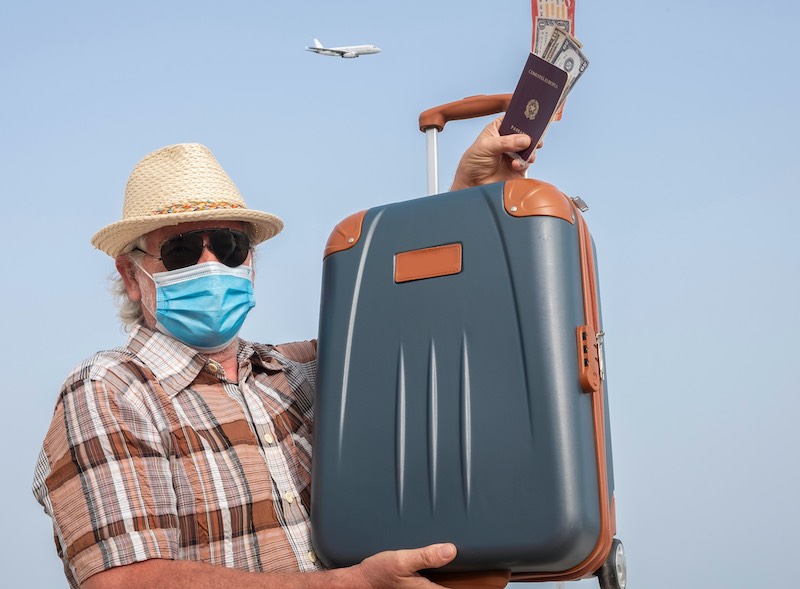 Saga Travel Insurance to Cover Cancellations for COVID-19
Holidaymakers holding Saga travel insurance policies will be able to claim if they need to cancel their trip because they test positive for coronavirus.
The over 50s insurance specialist is one of the first in the UK to cover cancellations for COVID-19. The firm said it is introducing the cover after a recent Saga survey found cancellation cover was the second most important thing companies could do to make people comfortable travelling abroad again. It said the provision should give its customers the "confidence to travel."
Saga's coronavirus cancellation provision applies to both new and renewing travel insurance customers over 50.
It allows policyholders to claim for the value of their trip, up to £10,000 per person, if they receive a positive COVID-19 within 14 days of their departure date.
Travellers can also claim for the remaining value of their holiday if they contract coronavirus abroad and have to cut their trip short.
Saga has included medical treatment abroad and repatriation costs for coronavirus as standard in its policies since June.
Kevin McMullan, head of product at Saga health and travel insurance, said: "With travel restrictions continually changing, many people may be worried that much-anticipated holiday plans could be cut short, or increasingly reluctant to go at all.
"Now more than ever people need to feel confident and reassured when planning to travel overseas."
However, while Saga will pay out if you need to cancel your trip because you contract the virus, it won't pay out under other circumstances, such as the Foreign Commonwealth Office updating their guidance about travel or your destination returning to the quarantine list, as France did this weekend.
Insurance providers pulled travel cover from the market in March as the pandemic spread and the FCO advised Britons against all but emergency travel abroad. Most have reentered the market, but only a few cover cancellation if you test positive for COVID-19 and are required to self-isolate.
In July Rock Insurance Group launched a travel insurance policy with cancellation cover if the traveller tests positive for the virus within the last month. Insurefor.com will also allow you to claim for cancellation if you have a positive test within 14 days of your departure.
Allianz will cover epidemic and pandemic scenarios, including trip cancellation and medical treatment abroad. AXA also said its policies cover cancellation if you or a close relative becomes ill with the virus.
However, major insurers Admiral and Direct Line confirmed that their policies don't cover cancellation for COVID-19. They didn't indicate when they would offer that cover.
Dave Allen, underwriting manager at Direct Line, said: "We're unable to communicate our future plans as this is commercially sensitive information, however we are constantly reviewing the best ways we can serve our travel customers."