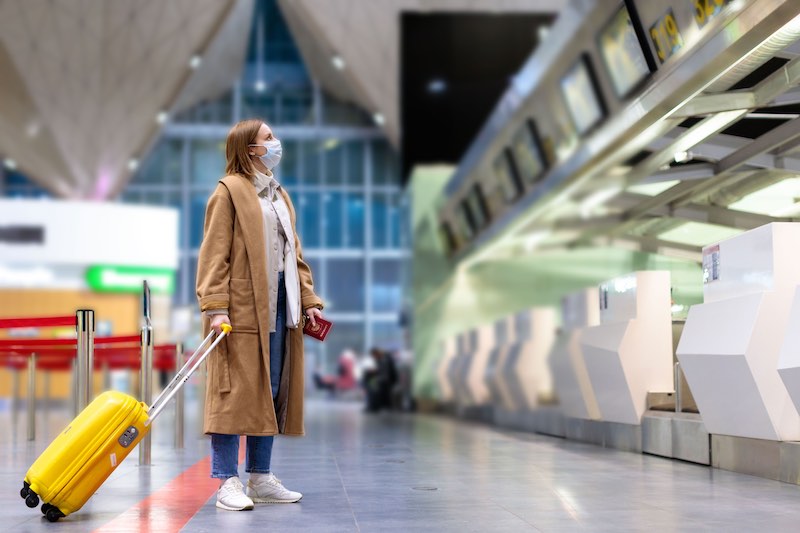 Insurer Launches Coronavirus Travel Cover
Need to cancel a trip because you test positive COVID-19 and are required to isolate? A new travel insurance policy from Rock Insurance Group, under the InsureFor.com brand, will allow you to claim for the cost of your journey.
Most insurers paused the sale of travel insurance in March, with the few insurers which have tentatively re-entered the market specifically excluding claims related to coronavirus, including for trip cancellations and disruptions.
Now as the Foreign and Commonwealth Office (FCO) adjusts its advice against travelling, one insurer is launching a policy that allows you to claim for coronavirus.
The new InsureFor.com policy comes with a pre-departure cancellation clause, allowing you to claim if you test positive for coronavirus within 14 days of your holiday and can't travel.
You'll have to show evidence of a positive COVID-19 test and can't have been experiencing symptoms or been diagnosed prior to booking the trip or purchasing the policy. You'll also be able to claim for cancellations if you've been hospitalised with COVID-19 within 28 days of your holiday.
If you contract the virus abroad, the policy will pay out for emergency medical treatment and repatriation, if it is "medically necessary." If you're required to self-isolate with the virus while abroad, the policy will cover additional accommodation and rebooked travel home.
Additionally, if you check into your holiday accommodation and the property closes due to an outbreak of coronavirus, you'll also be able to claim.
There are exclusions, however. Travellers required to self-isolate because they've come into contact with someone who has the virus won't be able to claim for cancellation. People who are shielding or have been instructed by their doctor to stay away from others also can't claim.
And travellers who get cold feet about travelling in the age of COVID-19—called "disinclination to travel"—also won't be able to claim.
There is another caveat: the policy is voided if the FCO advises against all but essential travel to the destination and the traveller sets off anyway.
On 4 April, the FCO issued a warning advising Britons against all but essential travel to all destinations in the world, so the policy wouldn't have been valid anywhere. However, as of Saturday, that advisory was lifted for some destinations.
Antony Martin, managing director at Rock Insurance Group, says: "We are excited to be leading the charge in launching our new Covid-19 protection products. There has been a great deal of confusion around travel insurance recently and the travel industry has incurred significant costs because of it. We noticed a gap in the market for a solid Covid-protection policy so we wanted to create robust products which clearly outline what is and isn't included."
Rock is also selling a business policy for travel agents that allows them to claim if a customer cancels a booked holiday after testing positive for COVID-19.