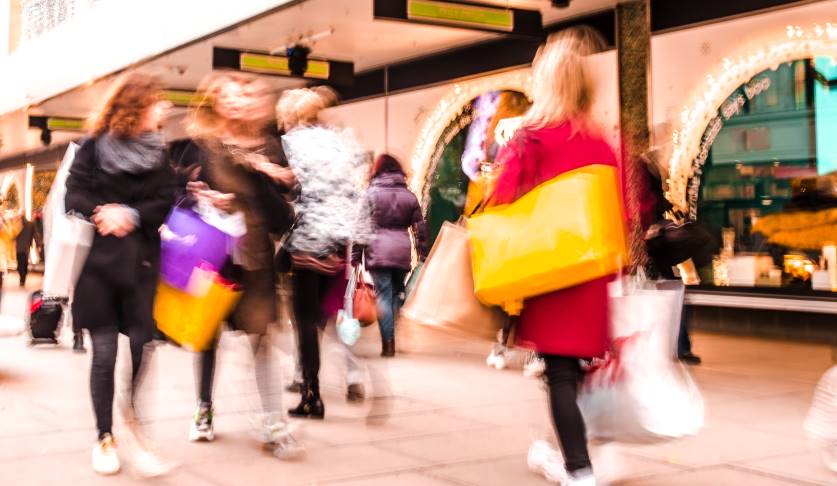 Retail Sales Rise Again after a Poor 2019
UK retail sales jumped by 0.9% in January compared to the previous month, according to the Office for National Statistics (ONS).
The latest figures from the ONS have revealed that retail sales are back on track after falling for two consecutive months in November and December. The 0.9% monthly increase was the largest seen in the UK since March and beat many economists' expectations. Excluding fuel, retail sales grew by 1.6% in January compared to December.
However, despite January's increases, total retail sales over the last quarter declined by 0.8%, with the ONS claiming there were falls in every sector over the three months to January.
"Retail sales fell overall in the latest three months with declines across all sectors," said Rhian Murphy, head of retail sales at the ONS. "This was despite a rebound in January with strong growth for most stores, although petrol stations saw a large decline which coincided with an increase in their fuel prices."
The biggest rises were seen in the fashion sector, with 3.9% more sales of clothes and shoes in January compared to the previous month. Supermarket sales rose by 1.7% last month, while department store sales also increased by 1.6%. On the other hand, household goods sales fell by 1.6%.
"This raises hopes that the improvement in consumer confidence seen in December's election is translating into increased spending," said Howard Archer, chief economic adviser to the EY Item Club.
"January's rise in retail sales follows a particularly poor performance over the latter months of 2019 when consumers seemed to be particularly cautious amid heightened domestic political and Brexit uncertainties."
Samuel Tombs, chief UK economist at Pantheon Macroeconomics, said: "Fuel store sales should recover soon, given that oil prices have fallen back since January, thought the recent storms might prevent demand recovering as soon as February.
"Looking ahead, the outlook for growth in households' disposable incomes remains bright. CPI inflation looks set to hover about 1.5% over the next six months thanks to falls in energy and import prices.
"Hiring indicators have picked up since the election, while more workers than in previous years will benefit from April's 6.2% increase in the national living wage.
"Meanwhile, the government's plans for a big increase in the threshold for national insurance contributions will boost households' disposable incomes by 0.2% in April, while benefit payments are set to rise in April in line with inflation for the first time since 2015."