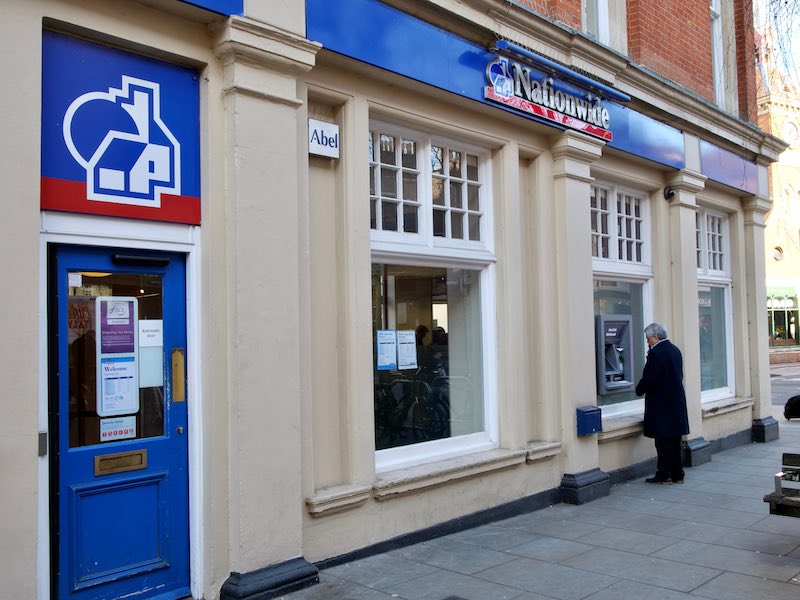 Nationwide to Offer £100 Prize Draws With Its New Savings Account
The UK's largest building society is trying to encourage saving by offering quarterly prize draws of £100 with its newest lottery-style savings account.
Nationwide's Start to Save easy-access savings account will pay 1% interest on savings, which lucky winners will top up with £100.
The total prize fund will be 1% of the total balance increases on Start to Save accounts in the three months leading up to the draw—so the more money people save, the bigger the potential winnings and the lower the odds. At the outset, Nationwide says the odds of winning will be 1 in 67, markedly better than the odds on Premium Bonds, which drop to 1 in 26,000 in May.
Nationwide's first draw will be conducted in July, with three more to follow, at three-month intervals. To be eligible, customers must increase their savings account balances by at least £50 a month in the three months leading up to the draw.
The new savings account is part of Nationwide's PayDay SaveDay initiative, encouraging people to top up their savings account on the day they're paid.
The building society has pointed to recent figures from the Money and Pensions Service revealing that 11.5 million people in the UK have less than £100 in savings.
Tom Riley, Nationwide's director of savings, said: "By launching Start to Save, we are offering an account for savers to build their nest egg while rewarding those people who are either discovering or rediscovering a savings habit with a prize draw.
"We hope this, alongside what the Money and Pensions Service is trying to achieve, contributes towards helping drive a saving culture and starts to chip away at the challenge of reducing the number of people who have less than £100 in savings."
The government-backed Money and Pensions Service is aiming to increase the number of savers in the UK by two million by 2030, while increasing financial literary and decreasing reliance on credit cards and payday loans.
Sarah Porretta, strategy and insights director at the Money and Pensions Service, said: "Financial wellbeing underpins overall health and happiness, and a lack of savings can leave people vulnerable to unexpected bills and a spiral into problem debt.
"We're asking the whole country to get behind our goals to help millions of people make the most of their money and pensions, and it's exciting to see innovative new products being offered in support of these aims. We look forward to seeing how effective this approach is at helping people develop a savings habit."
The Start to Save accounts, which can be opened online, are available to savers in England, Wales and Scotland. Legislation in Northern Ireland doesn't permit prize draws, so Nationwide is considering alternative options for the country.