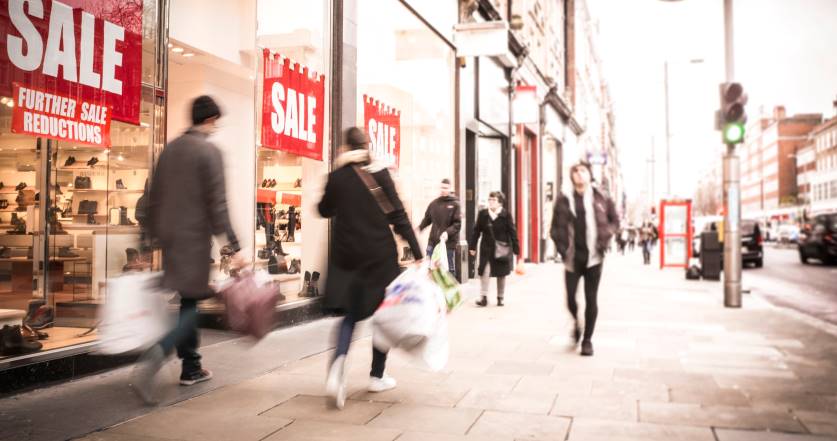 2019 was Worst Year on Record for Retail as Sales Fall for First Time
Annual retail sales fell last year for the first time since records began in 1995, according to the British Retail Consortium (BRC).
The UK's top trading association for the retail industry revealed that total retail sales fell by 0.1% in 2019 compared to the previous year. The BRC said that especially poor sales figures from November and December – 0.9% lower than 2018 – contributed to the worst annual sales performance since the BRC started recording the data 25 years ago.
"2019 was the worst year since our records began in 1995 and the first year to show an overall decline in retail sales," said Helen Dickinson, chief executive of the BRC. "This was also reflected in the CVAs, shop closures and job losses that the industry suffered in 2019.
"Twice the UK faced the prospect of a no-deal Brexit, as well as political instability that concluded in a December general election – further weakening demand for the festive period.
"Black Friday overtook Christmas as the biggest shopping week of the year for non-food items. Retailers also faced challenges as consumers became both more cautious and more conscientious.
"Looking forward, the public's confidence in Britain's trade negotiations will have a big impact on spending over the coming year. There are many ongoing challenges for retailers: to drive up productivity, continue to raise wages and cut waste.
"However, this takes resources, so it is essential the new Government makes good on its promise to review, and then reform the broken business rates system which sees retail pay 25% of all business rates, while accounting for 5% of the economy."
The BRC's data notably excluded sales figures from certain online retailers. For example, Amazon's sales figures, which are believed to make up around a fifth of all online sales in the UK, was not included in the report. Despite this, Ms Dickinson stressed the accuracy of the BRC's findings.
"These figures are not an estimate, they are full sales data from retailers that represent the majority of retail sales," she said. "While it is not 100% of retailers in the country, some businesses that aren't included will also be compensated by those that have gone bust."
According to a separate report from credit card provider Barclaycard, sales figures were subdued over the Christmas period, despite the boost to consumer confidence coming from the general election result and increasing Brexit certainty. But Esme Harwood, director at Barclaycard, was optimistic about future retail sales heading into 2020.
"Consumer confidence is finally improving after a long period of political uncertainty," said Ms Harwood. "This optimism hasn't yet translated into high street sales, but spending on experiences continues to grow, with Brits enjoying box office hits and trips to the pub. While consumers remain reluctant to spend on big ticket items, the mood seems to be changing."