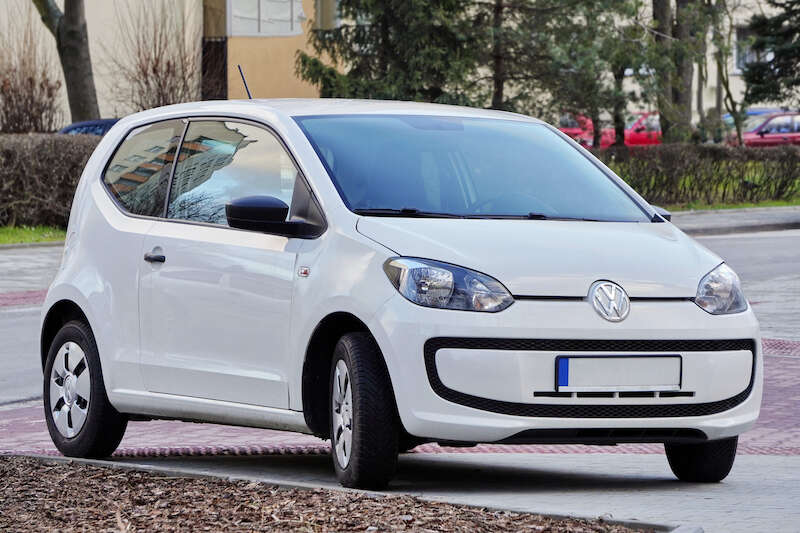 New Drivers Can Reduce Their Insurance Premiums by Choosing These Cars
New drivers face the highest car insurance premiums of any motorists but can limit these costs by choosing light, affordable city cars like the Volkswagen Up! and the Citroën C1, new research from Local Driving School has revealed.
In contrast, some of the UK's most popular cars, including the Volkswagen Polo and Golf, can earn young drivers the highest insurance premiums.
First-year drivers will pay £1,483 on average to insure a Volkswagen Up! The zippy city car retails for just £11,840 and can be leased for just £67 per month. Its low emissions also mean you'll pay just £20 in road tax per year.
The Citroën C1, an agile, five-door city car, is the second cheapest vehicle for new drivers to insure, with premiums averaging £1,623. The Hyundai i10 and Ford Ka+, also nimble city cars, ranked third and fourth, costing just £1,627 and £1,650, respectively, for new drivers to insure.
But other small and relatively affordable vehicles to which many young drivers default can earn them the highest insurance premiums. The hatchback Volkswagen Polo regularly appears on bestseller lists with its stablemate the Golf. But first-year drivers will pay an average of £3,077 to insure the Polo and £2,873 to insure the Golf. Only the BMW 1 Series, an entry-level executive car, costs more for young drivers to insure, at £3,552 per year.
Claire Davies, marketing manager at Local Driving School, said: "Car insurance is all about risk—with the popularity of the VW Polo, insurers also see lots of accidents and claims for this model, which result in higher insurance costs."
The Ford Focus ranked as the fourth-most expensive, with average premiums at £2,845, followed by the Mini Cooper, with average insurance premiums of £2,844.
The UK's most popular car, the supermini Ford Fiesta, costs £2,354 to insure for a driver's first year on the road. But if you choose a pre-2017 EcoBoost model of the Fiesta, you'll pay nothing in road tax and also benefit from high fuel efficiency.
A large factor in a car's insurance costs is its insurance group, a classification system that assigns cars to 50 groups based on their cost, engine power, repair costs and security systems. The cheapest cars with the smallest engines are in the lowest insurance groups and earn the lowest premiums.
Cars in insurance group 1 include the Volkswagen Up!, the Citroën C1, Hyundai i10 and Ford Ka+, as well as the Vauxhall Corsa hatchback, Fiat Panda, Nissan Micra, Smart ForFour, Chevrolet Spark, Skoda Citigo, Seat Mii and Volkswagen Fox. However, not all trims of these vehicles will be in the lowest group.
"Certain trim levels and specifications can also change the insurance group of a car dramatically," Davies said.
"To avoid any costly surprises, check insurance quotes on the exact model you're looking at before buying, and compare this to similar models with different specifications. The smallest details can massively change the quoted price from these averages."