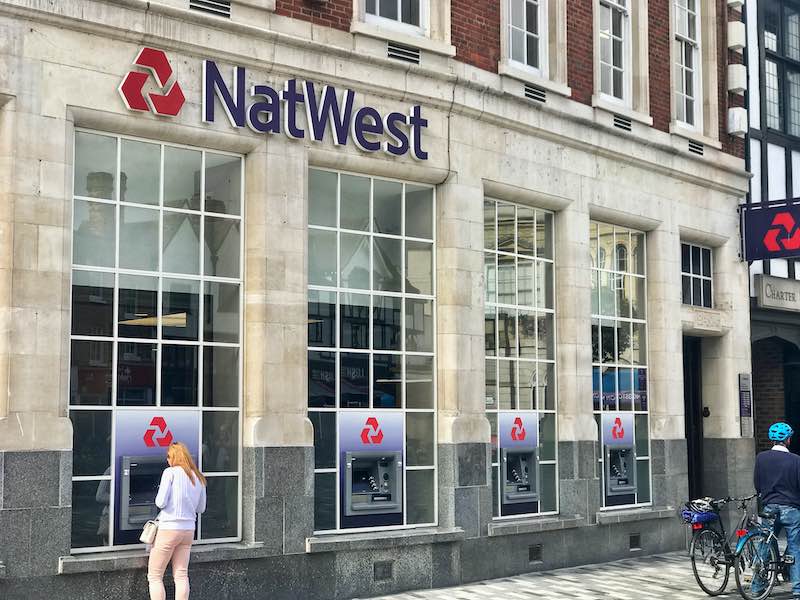 NatWest Slashes Saving Rates
NatWest has cut the interest rates it pays on its full range of saving products, in response to the Bank of England reducing the base rate to historic lows in March.
The bank explained that it had held off adjusting interest rates following the base rate drop to 0.1% on 19 March, but was doing so now after a review of its saving rates and those offered by competitors.
The new rates, to take effect 18 August, will affect NatWest's Savings Building account, Premium Saver account and ISAs.
NatWest's Savings Builder will now pay 0.75% interest on balances under £10,000, down from 1%, and 0.1% on balances over that amount.
NatWest first launched the instant access savings account in October 2018 to compete with Goldman Sachs' popular Marcus Account. Back then, it paid 1.5% on balances under £10,000 and 0.2% on balances over £10,000, provided at least £50 was paid into the account each month. The rate was last adjusted in April, from 1.5% to 1%.
Meanwhile, the Marcus account continues to pay 1.05% AER but is closed to new applicants.
NatWest's Premium Saver instant access savings account pays different interest rates on your full balance depending on how much money you have socked away and whether you make a withdrawal in that particular month.
All account holders who make a withdrawal receive just 0.01% interest that month—this isn't changing. NatWest is also holding the rates it pays on balances under £50,000. Savers with between £1 and £24,999 in their accounts will continue to earn 0.01%, while those with between £25,000 and £49,999 in their savings will still be paid 0.01% on their entire balances.
What is changing is the amount paid to savers with balances between £50,000 and £1 million. Savers currently earn 0.35% on these balances, but this will fall to just 0.2% from 18 August. Stash more than £1 million on the account and you'll earn just 0.01%, or £96 a year, which isn't changing.
Meanwhile, NatWest's cash ISA currently pays 0.01% on balances up to £49,999 and 0.25% on balances over £50,000. From 18 August, the amount paid on balances over £50,000 will fall to 0.1%. That means a customer with £100,000 in their NatWest ISA will earn just £55 in interest a year.
NatWest is also halving the interest rate paid on its Help to Buy ISA, from 2% to 1% on all balances over £1. All Help to Buy ISAs have been closed to new customers since the autumn.
If you're feeling stung by NatWest's rate cuts, you might want to move your money elsewhere. Although most banks have trimmed interest rates this year, you can still sniff out a deal.
Meanwhile, NatWest's parent bank, the Royal Bank of Scotland, recently rebranded as the NatWest Group.
The newly minted NatWest Group is, like competitors, reeling from the impacts of coronavirus. The banking group lost £1.3 billion in the second quarter of the year, after setting aside £2.1 billion in anticipation of a string of defaults on mortgages and loans. The group is anticipating loan losses of between £3.5 and £4.5 billion for the year.