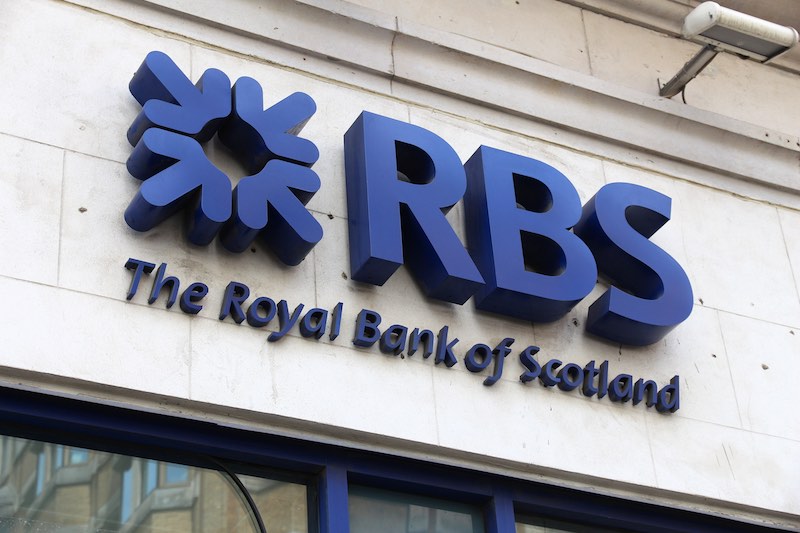 RBS Changes Name to NatWest
Royal Bank of Scotland officially changed its name to NatWest Group on Wednesday, although the change is largely "symbolic" and for "colleagues and stakeholders" rather than customers, chief executive Alison Rose said.
RBS branches, most of which are in Scotland, won't see name changes and branches of the bank in Northern Ireland will keep their Ulster Bank branding. Customers will continue to be served by both the RBS and NatWest brands.
The bank also remains headquartered in Edinburgh, where it was founded in 1727, and no jobs will be impacted.
So why the rebranding? Rose, who assumed her position just last November, said it was to align the bank under the NatWest brand, which represents 80% of the bank's customer base.
"The bank has changed fundamentally over the last decade and now is the right time to align our group name with the brand under which the majority of our business is delivered," she said.
Howard Davies, chairman of RBS, said when the rebranding was announced in February: "The board has decided that is the right time to align the parent name with the brand under which the great majority of our business is delivered. Customers will see no change to products or services as a result of this change and will continue to be served through the brands they recognise today."
Critics have said RBS is simply trying to distance itself from a reputation tarnished during the last financial crisis when it nearly collapsed and was bailed out by the government at the cost of £45 billion.
The bank remains 62% taxpayer-owned, although the government is expected to offload its stake by 2024.
Alongside the rebranding, the new NatWest Group has announced a raft of climate commitments. The bank has pledged to halve the climate impact of its financing activity by the end of the decade. To accomplish this, NatWest will stop lending and offering underwriting services to oil and gas producers which don't have transition plans in line with the Paris climate agreements. It has also pledged to end financing for coal ventures, currently 0.3% of its lending, by 2030.
But the bank will need to go further than a symbolic rebranding and a few climate pledges to re-earn the trust of consumers, experts suggested.
Chris Carter, professor of strategy at the University of Edinburgh Business School, told the Guardian: "For the name change to work, it must be followed by real change. The bank needs to be clear: what does it stand for? What makes it different? What parts of its history is it trying to promote? Why should people trust the bank?"
The banking group has 19 million customers under the three brands—NatWest, RBS and Ulster Bank—and is the nation's third-largest mortgage lender.