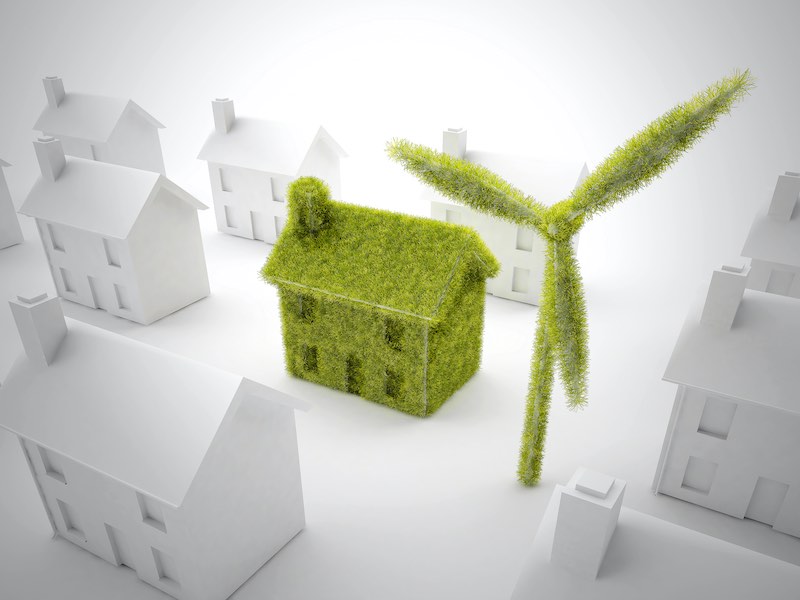 NatWest Launches Green Mortgage Range
NatWest has launched a range of green mortgages, offering discounted interest rates to customers purchasing a property with an energy efficiency rating of A or B.
The mortgages, launched yesterday, include two- and five-year fixes, with LTV ratios ranging from 60% to 85%. All six deals include fees of £995 and £250 cashback.
The NatWest Group, the UK's fourth-largest mortgage lender, with a 10.1% share of the market in 2019, said it was launching the range after finding the majority of its customers are concerned about the climate emergency.
Research undertaken by the bank revealed that 70% of its customers are concerned about the climate but unsure how to reduce their carbon footprint. Living in more efficient homes is one of the best ways to trim personal emissions.
Miguel Sard, managing director of home buying and ownership at NatWest Group, said: "We want to help home buyers to make greener choices, particularly as properties make up 15% of the UK total climate emissions and one of the core parts of our purpose as a bank is to help address the climate challenge.
"Our customers are increasingly interested in purchasing energy efficient homes and by offering those customers a lower mortgage rate, we want to have a positive impact on the environment. This is just one of many ways NatWest is supporting and encouraging greener choices."
However, energy-efficient properties, and those that will qualify for NatWest's green mortgages, are hard to come by.
Every home that is built, sold or rented must have an Energy Performance Certificate (EPC), giving the property an energy efficiency rating from A or 100 (most efficient) to G or 0 (least efficient).
Last autumn in England just 3% of existing properties earned an A or B rating, while 83% of new builds did.
The government has pledged to upgrade all homes in the UK to Band C standard by 2035. There are currently 17 million homes in the UK rated below that.
Separately, NatWest has pledged to ensure that 50% of its mortgage book holds an EPC rating of C or above by 2030.
With the new range, NatWest is joining a number of competitors in offering favourable mortgage rates and perks to those buying an energy-efficient home. Barclays gives those buying a new-build rated A or B a lower interest rate, while Nationwide offers preferential rates on A-rated new builds.
Specialist lender Kensington, which caters to contractors and self-employed homebuyers who may be rejected by other lenders, gives homeowners £1,000 cashback if they complete a home energy efficiency upgrade that boosts their EPC rating within a year of mortgage completion.
A mortgage from Saffron Building Society gets cheaper as homeowners boost the energy efficiency of their property, with the interest rate falling by 0.1% if the buyer increases the home's EPC rating by at least one band and to a minimum rating of E.