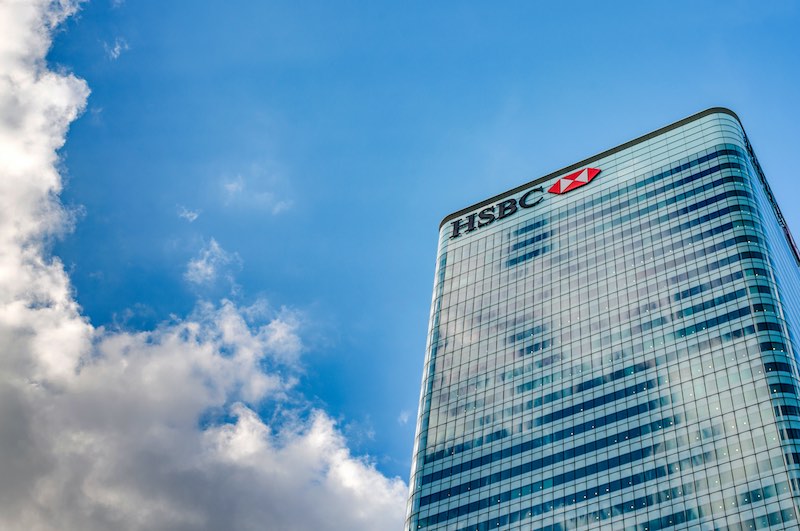 HSBC Could Start Charging for Current Accounts as Profits Fall
HSBC could become the first major UK bank to charge customers for current accounts, as it tries to patch the hole blown in its finances by historically low interest rates.
The banking group reported a 35% tumble in earnings in the third quarter of the year. Its pre-tax profits were £2.38 billion this summer, down £1.38 billion from Q3 2019.
The group has attributed the dipping profits to low interest rates in countries such as the UK, where the Bank of England slashed the base rate to a historic low of 0.1% in March to stimulate the economy during the pandemic. Low interest rates have limited how much HSBC and competitors can earn from loans and mortgages. With the Bank of England now mulling negative interest rates, many banks are looking for other ways to raise money.
HSBC chief executive Noel Quinn said: "What we've got to do as an institution is look at ways that we can continue to grow our revenue in a low interest rate environment."
One of these ways may be charging for current accounts, which are currently free to HSBC customers in the UK.
Quinn said HSBC is unlikely to levy fees on basic accounts, no-frills accounts held by vulnerable customers with poor credit scores. However, the majority of the bank's current customers could soon face fees for standard accounts, which come with overdraft facilities.
"We will look in all our markets at the appropriate pricing strategy for fees and lending by customer segment to make sure we have a sustainable profitable business going forward," he said.
HSBC holds around 14%, or 9.8 million, of the UK's approximately 70 million current accounts, so any move to levy fees could have wide-reaching effects.
HSBC already charges for current accounts in Canada, France and the US, where customers are used to paying for banking services. However, few providers charge for current accounts in the UK and HSBC could chase away customers by starting to levy fees.
Which? consumer group said charging for current accounts would be a "huge and risky move" for HSBC.
"The danger for consumers is that if one of the big banks opens the door to charging fees, the others may follow suit – but competition for customers would hopefully dictate that there will be a range of attractive free accounts available for the foreseeable future," Gareth Shaw, head of money at Which?, said.
HSBC also signalled that it would accelerate a dramatic restructuring plan, including making deeper job cuts than previously planned.
HSBC had previously indicated that it will cut 35,000 jobs worldwide and has already eliminated 6,300 this year. It now expects the number of job losses to top 10,000 by the end of the year.
HSBC, along with other UK banks, has already suspended dividend payments and buybacks at the request of the Financial Conduct Authority (FCA).
However, impairment charges were lower than anticipated, after many predicted loan defaults related to the coronavirus crisis failed to materialise. HSBC put aside $785 million to cover defaults in the third quarter, less than half of the $2 billion forecast by analysts.
That takes the bank's total impairment charge for the year to $7.6 billion. The group now expects loan loss charges to be on the lower end of the $8 billion to $13 billion it had anticipated for the year, with the risk of a major economic downturn "low."