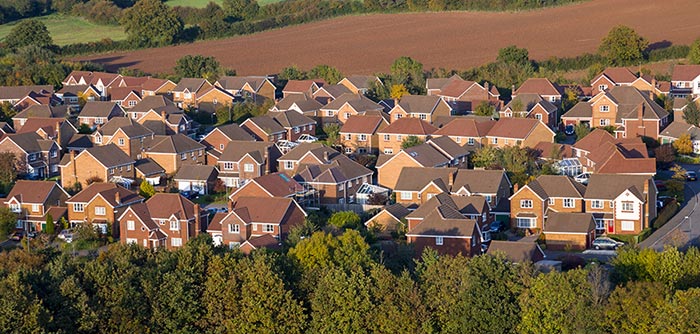 Barclays Offering New 'Green Home' Mortgage
The bank is set to roll out preferential interest rates to borrowers who want to buy homes that meet certain energy-efficient criteria. 
The cheaper rates will be available from the 16th of April with the new 'Barclays Green Home Mortgage' being available to borrowers looking to purchase houses that fit into the A or B categories of the EPC energy efficiency rating. To qualify a prospective applicant will also need to purchase a house from one of the five building companies that Barclays has identified, although the lender has said that they want to extend this to all major house builders by the end of the year. Those with a deposit as low as 10% will be eligible as well those with a 25% deposit using Help to Buy schemes.
If all these criteria are met, then the borrower will get a discount of 10 basis points for any Barclays Mortgage Product. According to Barclays, customers this will result in saving of around £750 on a £150,000 five-year loan on top of possible savings of £585 a year based on an average three bed property due to lower energy bills.
Hannah Bernard, head of Barclays Mortgages, said: "We are increasingly hearing from mortgage customers that they're interested in purchasing an energy efficient home. We're proud to be the first major UK mortgage lender to offer a product that helps buyers in decision to purchase a Green new build home."
The new scheme was brought about in response to pressure from the government's Green Finance Taskforce which was created to promote the growth of green energy usage in the mortgage market.
Andrew Montlake, director at mortgage adviser Coreco, said: "Sometimes this type of offering can be dismissed as a gimmick but I think focusing on greener homes is an important initiative.
"It is refreshing to see a large lender doing something to help encourage home buyers to make greener choices and I hope that Green Mortgages will be a competitive part of the market in its own right in the near future."
Energy and clean growth minister Claire Perry also welcomed the move saying: "As well as the prospect of an exciting new energy efficient home for consumers, the launch of Barclays green home mortgage, a major UK financial institution, is exactly the kind of progress I want to see more of as we consider the recommendations of the government-commissioned Green Finance Taskforce."