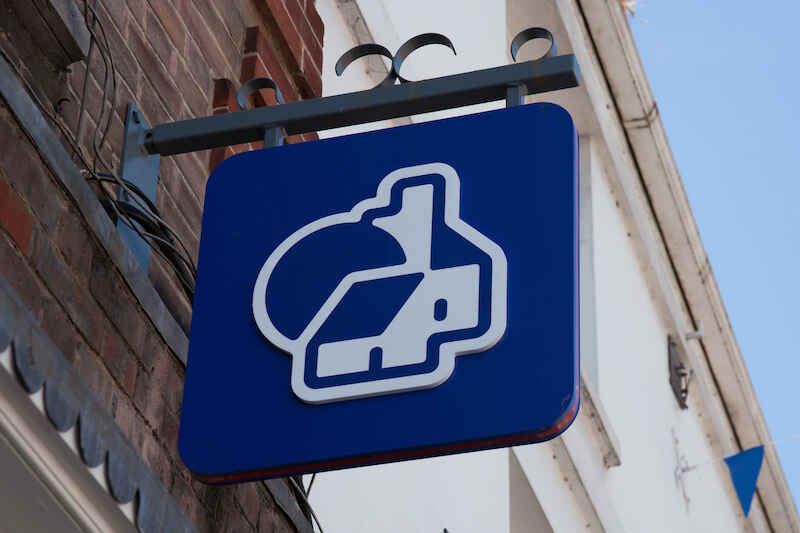 Nationwide to Lend Remortgagers 6.5x Income
Nationwide Building Society is now allowing homeowners to borrow up to 6.5 times their income, up from 4.49 times, a change the lender says will help first-time buyers and mortgage prisoners.
From Thursday 12 May, the building society will increase the maximum loan-to-income (LTI) ratio for remortgage applicants who don't require additional borrowing to 6.5. That will apply to mortgages up to the 90% loan-to-value (LTV) ratio.
Previously remortgagers were limited to borrowing 4.49 times their income with Nationwide.
Across the market, lenders typically limit lending to 4.5 times income. A few lenders will stretch to 5.5 or 6 times income but typically only under special circumstances, such as for high earners. For instance, last autumn HSBC boosted its maximum mortgage income multiple to 5.5 for borrowers earning over £100,000 combined. Halifax made a similar move weeks later and began lending to up to 5.5 times income for borrowers earning more than £75,000.
Higher LTI mortgages were prevalent in the early 2000s. However, rules imposed by the Bank of England's Financial Policy Committee (FPC) in the wake of the 2008-09 financial crisis now limit the number of home loans banks can offer to customers borrowing more than 4.5 times their income. These high LTI products must account for no more than 15% of the new mortgages banks issue.
With house prices escalating, these rules have become a huge barrier to homeownership for the younger generations. As of December 2020, the average house price in the UK was around eight times average earnings, meaning even a pair of average earners might struggle to qualify for a loan large enough to buy the average home.
Restrictions on heavily-leveraged lending have also created a class of "mortgage prisoners" stuck on their lender's expensive standard variable (reversion) rates because they can't qualify for a new mortgage under current affordability criteria.
Last year, to help more first-time buyers purchase homes, the Bank of England was reportedly mulling loosening restrictions on higher LTI lending and also easing the stress tests to which lenders must subject applicants. But with the economy now teetering on the brink of recession, mortgage rates rising on the back of base rate hikes, and the central bank preoccupied with managing inflation, the reform has fallen off the agenda.
However, while the rules are still in place, some lenders are already starting to offer more loans at higher multiples. Nationwide, the country's second-largest mortgage provider, has led the way. Last year, it boosted the income multiple on its Helping Hand mortgages for first-time buyers from 4.5 to 5.5 times income.
Henry Jordan, Director of Mortgages at Nationwide Building Society, said its new higher LTI remortgage deals will help borrowers looking to lock in better rates to reduce their monthly outgoings and insulate themselves from further interest rate hikes.
"Given the current squeeze on household finances, the ability to get the best possible mortgage deal has never been as important. The ability to borrow enough can be a barrier when people look to remortgage, even when they can demonstrate a clean payment history," he said.
"The remortgage market continues to remain strong as people look to try and counter the rising cost of living by securing a better rate on their mortgage or fixing their mortgage payments. By increasing the maximum loan-to-income, we are giving people who don't need any additional borrowing more opportunity to change lender and save money, and potentially helping those mortgage prisoners who have been unable to remortgage to a better deal until now."
Beyond the high street, lenders have been even bolder. Digital lender Habito is letting buyers borrow up to 7 times their income, although only if they commit to the firm's "fixed-for-life" mortgages, which lock in monthly payments for up to 40 years. New lender Perenna will reportedly launch loans of up to 6 times salary this year.
Both Habito and Perenna recently criticised the FPC's limits on highly-leveraged lending, which they say are now "not fit for purpose when viewed against customer needs."
Reviewing the rules around loan to income (LTI) ratios would allow specialist lenders to develop mortgage products for underserved markets which need high LTI and LTV loans, such as first-time buyers and late-in-life borrowers, they said.
Habito pointed to research it commissioned that showed that 54% of UK homeowners were limited by what they could borrow, although they could afford to pay higher monthly payments.
Sources