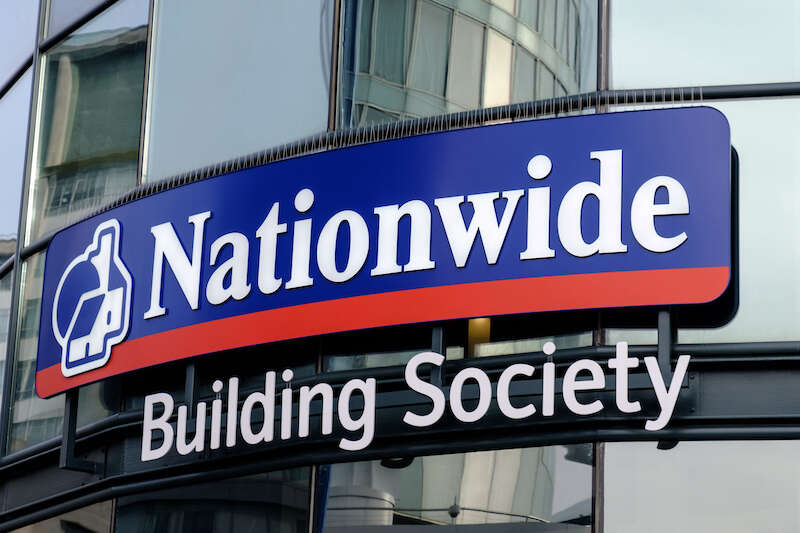 Nationwide Increases the Amount it Will Lend First-Time Buyers
Nationwide is boosting its income multiples, allowing first-time buyers to borrow more money to get onto the property ladder.
The UK's largest building society will now allow new buyers to take out loans worth up to 5.5 times their annual earnings, up from 4.5 times.
Nationwide's Helping Hand mortgages are available to first-time buyers borrowing 90% or less of a property's price and taking out a five- or ten-year fixed deal. Self-employed buyers are excluded.
The lender will also adjust the stress test it performs on applicants, allowing first-time buyers to more easily pass affordability checks. Under regulation put in place after the last financial crisis, lenders must check borrowers can afford monthly repayments for a loan with a higher rate than the lender's standard variable rate, not the mortgage being used. This means borrowers struggle to qualify for even the cheapest mortgages.
Nationwide isn't disclosing the rate it will use to stress test the Helping Hand mortgages but says it is higher than the rate on its five-year fix, currently 3.34% on a 90% mortgage, but below its usual test rate.
The changes will increase the maximum sum a borrower earning £50,000 can borrow from £225,000 to £275,000.
Nationwide said it has a "very prudent" lending policy and will ensure all borrowers are creditworthy and take advice from its staff or the broker before offering a loan.
It also said the new loans are within regulations, which allow only 15% of mortgages to be greater than 4.5 times a borrower's income.
Henry Jordan, director of mortgages at Nationwide, said: "Nationwide was founded to help people into homes of their own and that remains the case as much today as it did 135 years ago.
"In the UK there are nearly 5m private rented households, but many of these renters have dreams and aspirations of buying a home of their own. However, with household incomes rising at a slower rate than house prices, many first-time buyers are finding it increasingly hard to get on to the property ladder."
To help young buyers, the government recently launched a mortgage guarantee for highly leveraged loans. Under the scheme, the government guarantees 95% mortgages to encourage lenders to offer low-deposit deals, which they had withdrawn from the market in response to the coronavirus crisis. The first 95% loans backed by the scheme launched Monday, but other lenders have been offering 95% mortgages outside of the scheme since last month.
However, market watchers say the difficulty of saving for a deposit is just one obstacle keeping young buyers off the property ladder. Borrowers also struggle to pass affordability checks to receive a large enough loan to buy property.
Few lenders offer loans of up to 5.5 times income and those that do set high minimum earnings thresholds. Nationwide said it will initially set a minimum annual salary for its Helping Hand mortgages but that it will be the UK median earnings for those in their 30s, currently £30,258 for women and £34,567 for men.
Nationwide is allowing £1 billion for the Helping Hands mortgage range and says the loans will be on the market for up to a year.