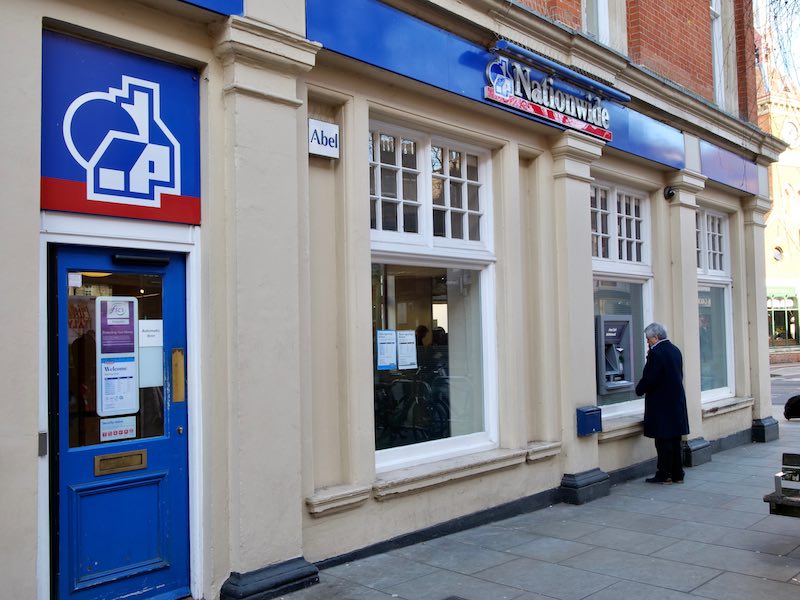 Nationwide Opens Branches Early for Elderly and Vulnerable Customers
Elderly customers who have been advised to self-isolate during the coronavirus outbreak will be able to visit Nationwide branches in the early morning to complete essential banking tasks.
High-street branches of the building society will open at 8 am instead of 9 am to allow customers over 70 and those with underlying health conditions to "visit us in a safer environment." Members will be able to visit the branches shortly after they are thoroughly cleaned every evening and before they're open to the wider public.
The trial will begin today with 100 Nationwide branches and, if successful, may be extended across Nationwide's 650-location network.
The government is expected to advise people over 70 to self-isolate for up to three months. However, seniors are less likely than the general population to use online banking and may struggle to handle their finances without visiting bank locations.
Mandy Beech, Nationwide's branch network director, says: "We understand the current situation is likely to hit the elderly and vulnerable the hardest, not only because of the higher risk of catching coronavirus but also through potentially feeling isolated from the wider world should this issue continue for a longer period.
"That is why we are trialling a specific opening time for our older and most vulnerable members. We know that, in many instances, these are the people who most value and benefit from face-to-face service when they manage their money. In some cases, it may also be one of the only interactions they have each day."
Nationwide is also calling on local authorities and the government to temporarily allow elderly people to use free bus passes before 9:30 am and to relax parking rules on high streets at the start of the day.
While banks have culled a third of their locations in the last five years, Nationwide has bucked the trend. The UK's largest building society has kept 96% of its high-street locations open and has pledged to not leave any town or city without a branch until May 2021.
Nationwide has urged members struggling with their finances as a result of the pandemic to get in contact. The building society has said it can offer mortgage holidays, increased credit card or overdraft limits, removal of interest charges on credit cards or overdrafts, and penalty-free access to fixed-term savings accounts for those whose incomes have been reduced or who are experiencing other financial hardship.