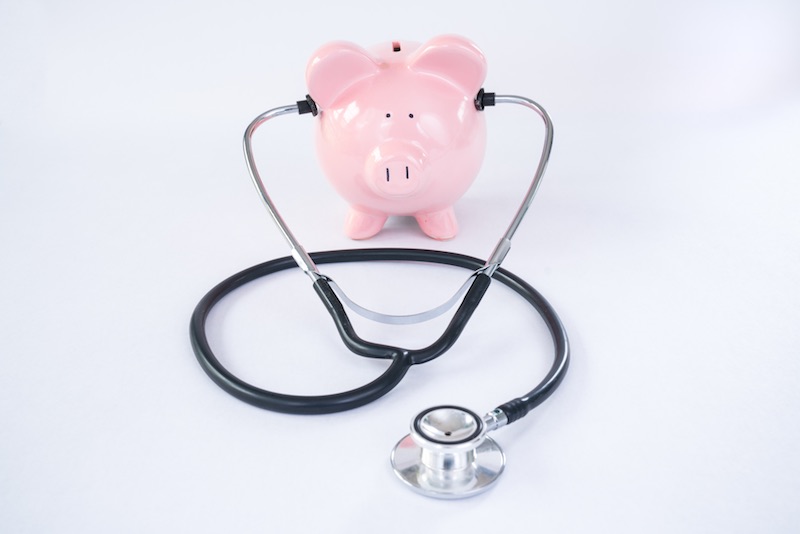 Money and Pensions Service Launch Plan to Improve Nation's Financial Wellbeing
The government is pledging to transform Britain into a nation of savers, increase financial literary and reduce the number of households struggling with debt and relying on credit cards—all by 2030.
The Money and Pensions Service (MaPS) has launched an ambitious programme to improve the country's financial wellbeing, after research found many Britons are living on an economic knife edge.
MaPS found revealed that 11.5 million people have less than £100 in savings. Nine million people often rely on credit cards and payday loans to cover essentials costs, including food shops and energy bills. And fewer than a third (32%) of those struggling with debt receive they advice they need.
In a series of targets for 2030, MaPS is aiming to increase the number of savers by two million and see two million fewer households relying on credit cards to get buy.
MPaS also wants to increase the number of children and young people receiving meaningful financial educations by two million, to 6.8 million, and extend debt advice to two million more people in need.
Five million more people will be encouraged to plan and save for later life. The strategy will also examine factors, including gender and mental health, which make people more susceptible to financial hardship.
Caroline Siarkiewicz, acting chief executive of MaPS, said: "Financial wellbeing underpins personal health and happiness but it doesn't happen by chance. We're launching a strategy for entire lifetimes, aiming to expand financial education for children while ensuring everyone is equipped to plan for and enjoy their retirement. Key initiatives include increasing the availability of affordable credit, more payroll savings products and an expansion of free debt advice for when people are in crisis."
Sir Hector Sants, chair of the Money and Pensions Service, said: "The importance of financial wellbeing is under-appreciated. It is not only about financial capability but also feeling secure, in control, confident and empowered in relation to money. It is central to personal wellbeing and thus to living a contented life."
However, there will be little additional government funding for the services, with the MaPS instead relying on partnerships with banks, utility companies, businesses and schools to improve the country's financial health.
MaPS will also face the same challenges as the now defunct Money Advice Service. Money Advice Service was launched by the government in 2011, with similar goals, of providing financial advice to 11 million people a year, including practical money advice to 1.9 million, and equipping one million people with personalised money action plans.
The Money Advice Service was abolished in 2016, over concerns the industry-funded body was wasting its £80 million budget on advertising and delivering few tangible results. In 2019, it was merged with the Pensions Advisory Service and Pension Wise to form the Money and Pensions Service.