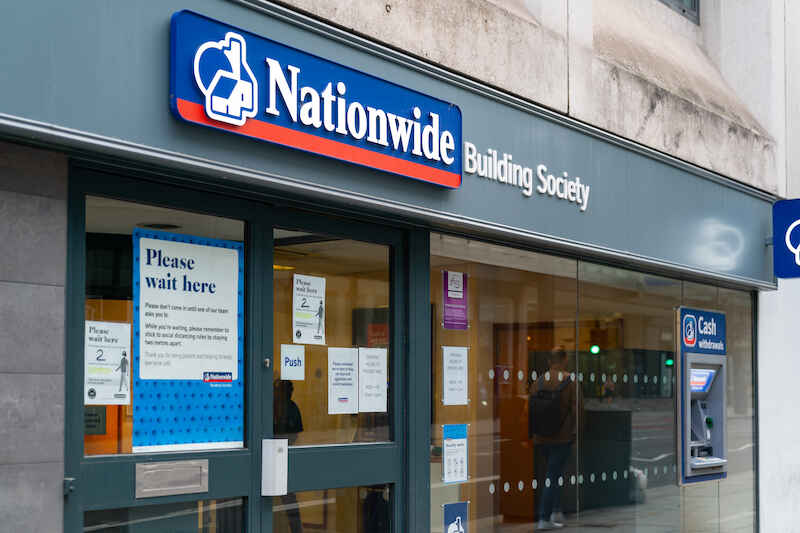 Nationwide Customers Face Third Payments Delay in a Fortnight
Customers of the UK's largest building society once again faced delays sending and receiving money on Monday, January 3 and Tuesday, 4 January, following previous payment freezes on 21 December and New Year's Eve.
Faster payments are usually completed in two hours, but Nationwide customers saw much longer delays earlier this week.
Nationwide attributed the most recent lag to an "extremely high volume of transactions," which prompted it to introduce a temporary queuing system for inbound faster payments.
"Queued payments are now being processed and we would ask members to bear with us as we work through the backlog. We apologise for any inconvenience caused," a spokesperson for Nationwide said.
It said it processed 10 million payments overnight between Monday and Tuesday. However, it was unable to give a timeframe for when it would clear the remainder of the backlog.
Customers are urged not to send the payments again, as this could lead to it being paid twice.
Nationwide said the delays weren't affecting bulk payments, direct debits and standing orders and said customers could also still continue to use their cards, withdraw money from ATMs, and access their accounts online and through its app.
Nationwide insisted the error was unrelated to the "technical issue" that caused lengthy delays on both inbound and inbound payments on 21 December, frustrating many customers waiting for their last wage payment of the year and trying to purchase gifts and food for the festivities.
Nationwide attributed the slow payments on 31 December to "a delay in processing overnight payments," which it then resolved.
As in those previous cases, Nationwide will refund charges related to payment delays. Nationwide fees and charges, such as for being pushed into your overdraft, should be refunded automatically, but you'll need to contact the building society about late fees incurred from other providers.