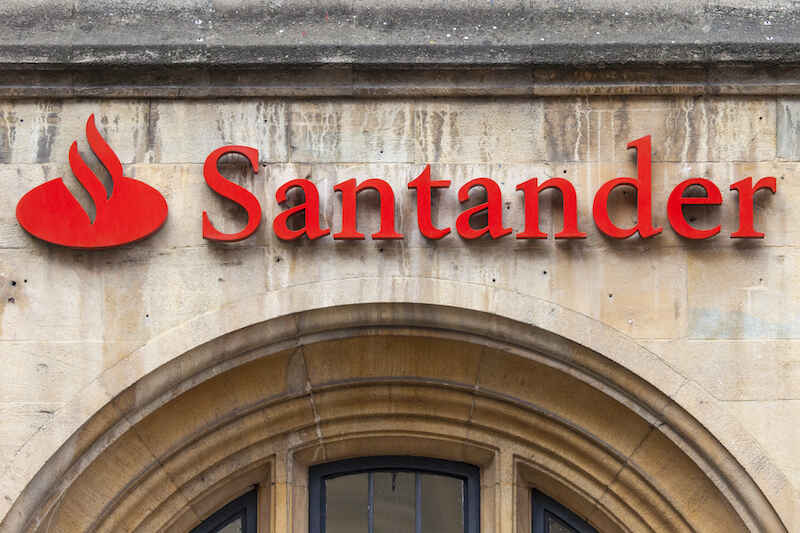 Santander Mistakenly Gifted 75,000 People £130m on Christmas Day
Santander UK is scrambling to recover the £130 million it mistakenly deposited in 75,000 personal and business accounts, many of them with rival banks, on Christmas Day.
The blunder occurred when routine one-off and regular payments from 2,000 Santander business accounts were erroneously paid twice. The duplicated payments included wages to employees of the businesses and bills to their suppliers, many of whom bank with one of Santander's competitors.
The second payments were funded by Santander, meaning its business customers were unaffected but the bank itself has been left significantly out of pocket.
A spokesperson for Santander confirmed the error. "We're sorry that due to a technical issue some payments from our corporate clients were incorrectly duplicated on the recipients' accounts," she said. "None of our clients were at any point left out of pocket as a result and we are taking steps to recover the duplicated transactions in line with industry processes."
"The duplicated payments were the result of a scheduling issue, which we quickly identified and rectified. The recipients and purpose of payment will have varied among clients but could have included wages or supplier payments."
Santander is now trying to claw back the money from accounts at dozens of other banks, including Barclays, Co-operative Bank, HSBC, NatWest, and Virgin Money. Talks between those banks and Santander about the recovery of the funds are ongoing, under the auspices of Pay UK, the country's retail payments authority.
Through a process known as "bank error recovery," Santander is asking rivals to reverse the deposits and return the money. In some cases, it's going directly to the recipients to retrieve the cash.
While banks have the power to recover funds, some are concerned that their customers have already spent the money, possibly convinced their finances are better than they actually are. One bank told The Times that it would be reluctant to take back money if the withdrawal meant the customer was pushed into overdraft as a result.
While Santander will be scrambling to recover the funds, its blunder pales in comparison to that made by US bank Citibank. In August 2020, the bank mistakenly paid $894 million of its own funds to lenders of makeup company Revlon. Some asset managers who received the funds refused to return them, forcing Citibank to turn to the courts to recover $504 million. In February 2021, a U.S. district court ruled that Citibank won't be allowed to forcibly recover the money, a decision the bank is now appealing. Citibank argues that as the banking industry transfers $5.4 trillion each day, errors are bound to happen.