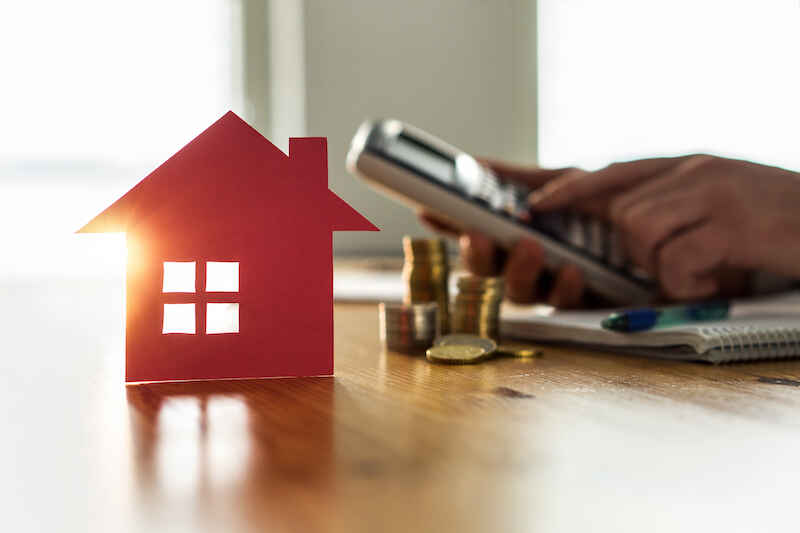 Mortgages £800 More Expensive Than in October
A homeowner looking to remortgage could pay £800 more per year now than if they locked in a rate just five months ago, as lenders cull their best deals following recent base rate hikes.
Mortgage broker L&C examined the two-year fixed-rate mortgages available to homeowners with 40% equity in their home looking to borrow £150,000 over 25 years. It averaged the rates available from major lenders in October 2021 and just recently.
L&C found that in October that hypothetical borrowers could have found a two-year fix that would see them paying just £557 per month.
In October, rates remained near the record lows that lenders were offering over the summer when the Bank of England's base rate was still 0.1% and lenders were slashing rates to keep the housing market buoyant as the stamp duty holiday wound down.
Since then, the Bank of England has twice hiked the base rate to tamp down inflation: to 0.25% in December and then 0.5% in February. Further hikes are anticipated this year.
Lenders have responded by increasing the interest rates available on mortgages. The average rate offered by the top 10 lenders on two-year fixed mortgages has increased by 1% since October, while the average for five-year fixes has climbed by 0.92%.
That means if L&C's hypothetical homeowner remortgaged now they would pay £627 per month - £70 more than if they remortgaged in October. That would mean additional costs of £840 per year or £1,680 over the two-year term.
Additionally, borrowers now have to move fast to lock in rates, with lenders launching and withdrawing the most competitive rates within days, often replacing them with higher costs.
David Hollingworth, associate director at L&C Mortgages, said: "Mortgage rates have been shifting rapidly as lenders are forced to adapt to the impact of market expectation of higher rates on their funding costs.
"The sheer pace of change is something that could take borrowers by surprise, especially when the cost of living and other outgoings such as energy are already rising too."
However, borrowers shouldn't despair. Fixed-rate mortgages are "still at historically attractive levels," he said.
Homeowners should "review their current deal to make sure that they are on the best deal and protecting their position, especially against a backdrop of rocketing outgoings and further potential increases in base rate," he advised.
Homeowners may not be aware that lenders' offers are valid for three to six months, depending on the lender. This allows homeowners to lock in a certain rate months before their deal ends, taking advantage of today's best deals and getting ahead of any further base rate hikes, Hollingworth added.
This rush to lock in rates ahead of future base rate hikes pushed mortgage borrowing to £5.9 billion in January, above the pre-pandemic average of £4.3 billion, according to the Bank of England's latest Money and Credit report.
Sources