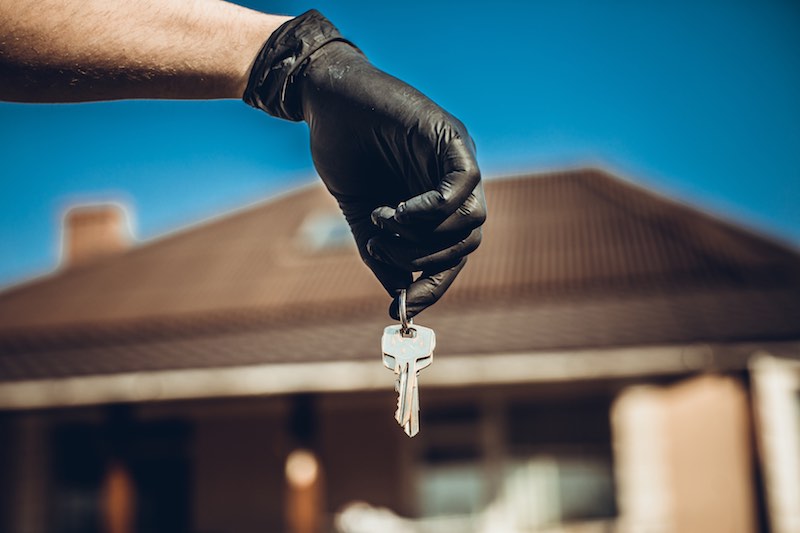 Mortgage Approvals Down 90% Since February
Just 9,300 home loans were approved in May in the UK, as the housing market remained paralysed by social distancing restrictions and buyers, sellers and mortgage lenders stayed wary.
The figures, released by the Bank of England on Monday, capture the weakest housing market since Threadneedle Street began releasing similar figures in 1993. Mortgage approvals are at a third of their previous trough, during the financial crisis in 2008, and down 90% from the nearly 74,000 mortgages issued this February before the pandemic took hold.
May's figures were even weaker than April's when 15,800 mortgages were granted. Economists had predicted the market would rebound in May after estate agents reopened in the middle of the month and home viewings resumed. The government's advice to delay home moves was lifted on 13 May.
However, mortgage approvals fell far short of the 25,000 forecast—a hangover from the seven-week closure of the market between March and May rather than a sign recovery is stalling, analysts said.
Hansen Lu, a property analyst at Capital Economics, said: "The latest fall isn't a sign that the market is struggling to recover. Rather, it probably reflects the gap in the sales pipeline, from when the market was closed between March and May.
"With households confined to their homes, there would have been far fewer sales than usual moving to the mortgage approval stage in May. Also, many buyers with half-completed sales have been renegotiating on price, which also points to a delay in the sales pipeline."
Buyers may be eager to move—Rightmove reported that the number of property viewings rebounded to pre-lockdown levels on the first day of the market re-opening and were up 4% from May 2019—but are hesitant to pull the trigger on purchases, anticipating an imminent fall in property prices, Josie Dent, senior economist at the CEBR think tank, said. Many people are "preferring to wait and see if they can get a better deal," she said.
Additionally, potential homebuyers are being constrained by tightened lending criteria. Lenders have shelved the majority of their low-deposit mortgages. The nation's second-largest mortgage lender, Nationwide, tripled the minimum deposit needed for first-time buyers. Tracker mortgages have also vanished from the market as the Bank of England base rate was cut to historic lows.
Job losses and changing finances have also taken many prospective homebuyers out of the market—and will continue to do so.
Ross Counsell, chartered surveyor and director at Good Move, said: "Short/medium-term, mortgage lenders are going to start requiring larger deposits and move the parameters of their stress tests/affordability calculations—this combined with current job losses and income uncertainty will undoubtedly take many buyers out of the market."
Lenders have also struggled to process the applications they do receive. Surveyors were unable to visit properties to conduct valuations and banks were preoccupied with processing 1.9 mortgage deferrals and transitioning staff to work from home.
As lockdown is gradually eased, market watchers expect mortgage lending to pick up, especially as buyers rush to take advantage of historically low interest rates. However, some borrowers will remain locked out of the market. Hina Bhudia, partner at broker Knight Frank Finance, warned of the creation of a two-tier mortgage market in the aftermath of the coronavirus crisis.
"The market remains particularly challenging for first-time-buyers, the self employed, or anybody that relies heavily on commission or bonuses to top up their income," she said.
"The picture is completely different for borrowers with larger deposits of 15% or more. They have much wider access to finance at historically low interest rates."