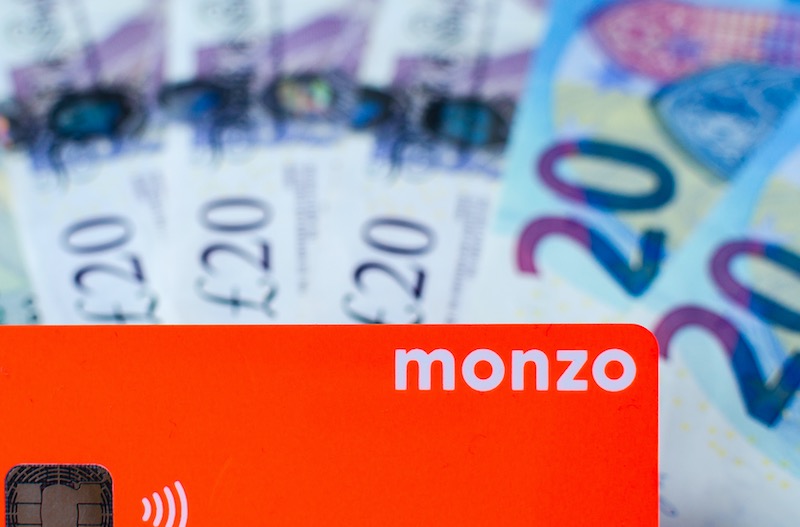 Monzo Introduces Fees for Less Active Users
Digital bank Monzo is introducing new charges from October, but only for the minority of customers who use the service "more as a spending app than a bank."
From 31 October 2020, some Monzo customers will face a free ATM withdrawal limit of £250 every 30 days within the UK and European Economic Area (EEA). Beyond that limit, they'll pay a 3% fee on any further withdrawals.
Outside the EEA, account holders will continue to be limited to £200 in fee-free withdrawals every 30 days, with a 3% fee levied on anything above that amount. Subscribers to the revamped Monzo Plus premium service can withdrawal £400 outside Europe before being dinged with fees.
Monzo will also start charging to replace its distinctive orange cards. More active customers will receive two free replacements every year and then face a fee of £5 for every additional replacement sent within the UK. Other customers will have to pay £5 for each replacement.
The exception is if your card expires or is stolen or you've been the victim of fraud. In those cases, all replacements are free.
Monzo also reiterated to customers that if you need a replacement card sent abroad, you'll be charged £30, including in cases of fraud or expiry.
The startup insisted just 21% of its four million customers would be impacted by the new fees based on how they used their accounts in the last year. It says the average Monzo customer withdraws just £36 a month and 90% have never ordered a replacement card.
A small minority of customers are responsible for most withdrawals and replacement cards, Monzo stated, adding that it is asking them to chip in.
"Every time someone takes out cash, we pay the companies that run the cash machines. Right now, around 20% of customers make up more than 80% of our cash machine costs. This means that most of our cash withdrawal costs come from a small minority of customers. That's why we're asking people who take out lots of cash with us, but could do that for free with their other bank, to contribute towards those costs," the firm said in a blog post.
Similarly, 1% of Monzo customers request more than one replacement card each year, accounting for up to 35% of total card replacement costs.
The finch company has also become more attentive to costs after its valuation fell 40% and it let go of 120 employees this summer.
However, the firm also said it doesn't want to limit access to cash for those who use Monzo as their primary bank account and may not have access to free cash withdrawals. Therefore, customers who meet the following criteria will be spared the fees on cash withdraws within the UK and EEA and get two free replacement cards a year.
This includes Monzo users who
pay in at least £500 to a Monzo accent every 35 days and have at least one active direct debit on the same account

have a Department for Work and Pensions or Department for Communities payment, such as a state pension or Universal Credit payment, paid into their account every 35 days

have a student loan paid into a Monzo account every eight months

Subscribe to Monzo Plus
"This doesn't necessarily mean we're your only bank, but it does mean you're likely to use Monzo enough to depend on us for some of your core banking needs," the startup wrote in a message to these customers.
Monzo recently topped the Competition and Markets Authority's semi-annual league table of banks in its first appearance, named the bank most likely to be recommended by its customers.