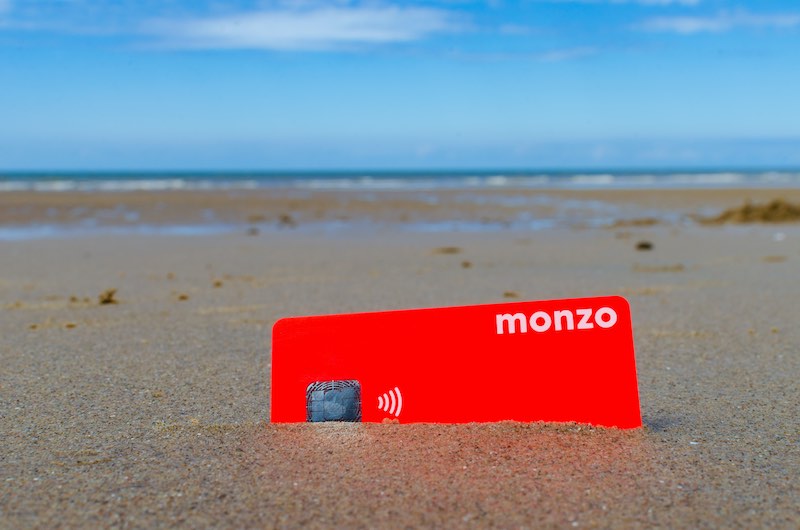 Monzo Is the Country's Most-Recommended Bank
Consumers are most pleased with banks Monzo and Starling, with the digital challengers topping the Competition and Markets Authority's (CMA) semi-annual league table.
Monzo was lauded for its mobile and online banking services and was the top bank overall, with 86% approval from its customers, while Starling's overdraft service was praised.
This marks the first appearance of the app-based banks in the league table after they gained enough customers to qualify. Monzo, famous for its brilliant orange bank cards, crested four million customers in March and Starling currently has more than 1.5 million accounts.
They pushed perennial favourites First Direct and Metro Banks into third and fourth places. The banks had swapped positions at the top of the league table since it was launched two years ago.
Tesco Bank dipped to last place, with just 44% of their customers saying they were "extremely likely" or "very likely" to recommend it to their family and friends. Customers were particularly frustrated with Tesco Bank's online and app services.
A spokesperson for the supermarket's banking arm said: "We take the findings of this survey seriously. We value customer feedback and work hard to provide the best experience possible for all the products and services we offer."
Consumers are also reluctant to recommend RBS (46%), which came in last place in the four previous results and seems to have improved little.
Banks have been required since August 2018 to publish how likely their customers would be to recommend them to friends, relatives and other businesses and to release this information every six months.
The latest results are drawn from an independent poll conducted by Ipsos Mori between July 2019 and June 2020. The poll asked more than 19,000 current account customers how likely they would be to recommend their bank, its online and app services, its overdraft services and service in branches to their friends and family.
There's a separate league table for Northern Ireland, topped by Nationwide Building Society and rounded out by AIB in last place.
Banking League Table
Monzo (86% would recommend it for overall service)
Starling Bank (84%)
First Direct (83%)
Metro Bank (81%)
Nationwide (71%)
Barclays (62%)
Halifax (62%)
Santander (61%)
Lloyds (60%)
Virgin Money (60%)
HSBC (59%)
NatWest (58%)
Bank of Scotland (58%)
The Co-operative Bank (57%)
TSB (51%)
Clydesdale Bank (51%)
RBS (46%)
Tesco Bank (44%)