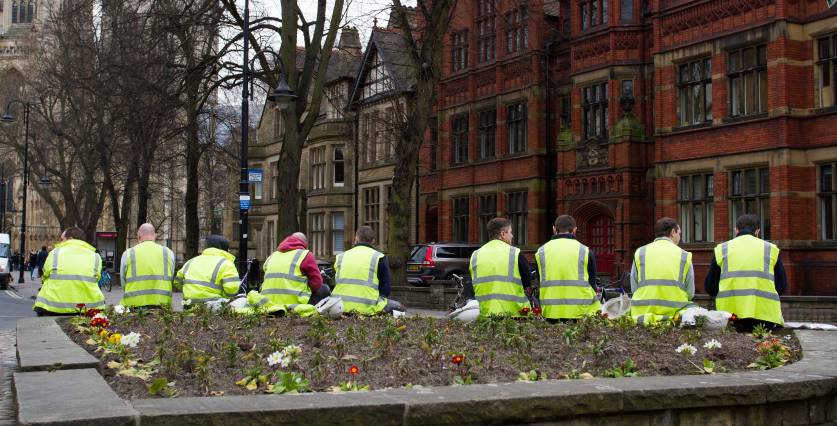 UK Employment Hits All-Time High
Employment levels in the UK hit record levels in November, according to the Office for National Statistics (ONS).
The latest figures from the ONS revealed that the UK employment rate reached 76.3% in November, a 0.5% rise from the previous quarter and 0.6% higher than a year earlier. The number of people claiming unemployment benefits also fell by around 7,000 to a total of less than 1.31 million. Unemployment is now at its lowest level since December 1974.
The ONS said that the rise in employment levels was partly due to an increase in the number of women in full-time employment, as well as a continued increase in the number of people in self-employment.
Around 9,000 less women were unemployed in November compared to the previous quarter, although the number of unemployed men rose by around 2,000. According to the ONS, around 729,000 men were unemployed in November compared to 577,000 women.
"The employment rate is at a new record high, with over two-thirds of the growth in people in work in the last year coming from women working full-time," said David Freeman, head of labour markets and households at the ONS.
"Self-employment has also been growing strongly, and the number of people working for themselves has now passed five million for the first time ever.
"While pay growth has eased since last summer, with inflation remaining subdued, earnings are continuing to increase in real terms."
The Minister for Employment Mims Davies said: "With unemployment at its lowest since the 1970s, our jobcentres go beyond getting people into work – they are about community and progression. Reaching out to more people, and supporting those in work to get ahead.
"These figures show not only more people in work than ever before, but it's also pleasing to see alongside this a rise in those working in higher-skilled roles.
"It means at the dawn of the decade the opportunities to progress in work are out there, with people already benefiting from another month of rising wages. This, coupled with business confidence turning a corner, is paving the way for an even stronger jobs market in 2020."
Tej Parikh, chief economist at the Institute of Directors, said: "The UK labour market remains in fine shape. However, many positions remain unfilled, and as it becomes harder to find matches for particular roles, firms will increasingly look to close vacancies and tone down their hiring plans.
"The other side of the coin is pay. Wage growth has disappointed in recent months, but with inflation also weakening, consumers' spending power should not be overly impacted. In particular, small businesses have been struggling to raise salaries to attract new staff, and they will be hoping for cost-cutting measures at the March budget, alongside more investment in the UK's gummed-up skills system."