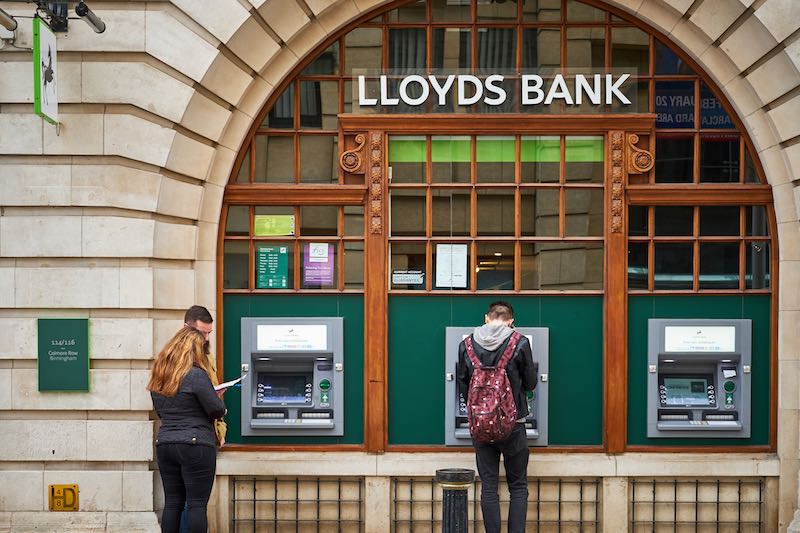 Lloyds Launches New Cashback Credit Card
Lloyds Bank is introducing a new cashback credit card that pays 0.25% on annual spending of up to £4,000 and 0.5% on all spending above that level, with no yearly cap on earning.
The new simply-named 'Cashback' card from Lloyds also pays a £20 bonus if you spend £1,000 in your first 90 days of card membership. The card, and this bonus, available to both existing Lloyds customers and new joiners.
Any cashback you earn during the year, including the £20 bonus, will be automatically added to your credit card account the following January, where it goes toward paying off your balance.
The Cashback credit card doesn't come with a monthly or annual membership fee. But it does charge 19.9% representative APR so you'll want to make sure you clear your balance in full every month.
Lloyds Bank managing director Elyn Corfield said: "We're excited to have launched our new cashback credit card, rewarding customers for every purchase they make. Whether it's day-to-day spend on groceries, clothes or restaurants, our customers will be able to earn money back, which is then saved and paid into their account at the beginning of each year."
The launch of Lloyds new cashback card comes as some competitors have stripped their credit cards of cashback and other perks or scrapped them entirely. Last year, Nationwide and Asda both culled their cashback cards. American Express, known for its premium credit cards, will slash the amount of cashback cardholders can earn from next Wednesday, 4 August.
Newer cashback cards are getting personal, offering higher rates of cashback but only at a select group of retailers, personalised to you.
A new card from Lloyd's subsidiary MBNA does just that, offering customers up to 15% cashback at a bespoke list of retailers, including Co-op, Costa, Harvey Nichols and Hilton hotels and resorts. Virgin Money has introduced a similar scheme, also drawing on purchase intelligence and offering customers up to 15% cashback on purchases at retailers relevant to them, such as Caffe Nero, Aveda, MAC and Matalan.
In introducing a credit card paying cashback across the board, Lloyds is bucking that trend. However, its cashback rates are outstripped by American Express' Platinum Cashback and Platinum Cashback Everyday credit cards, even after Amex slashed its rates and accounting for the £25 annual fee on the Platinum Cashback card.
While Lloyds will give you £20 for spending £1,000 in the first three months, American Express cards pay 5% cashback on all spending in the first three months, for a maximum of £100 or £125 cards. That early bonus helps take your potential earnings on a £5,000 annual spend to £115 with the Platinum Cashback Everyday card and £118.75 with the Platinum Cashback Card. You'd earn just £35 on the same spending in the first year with Lloyds' Cashback card.