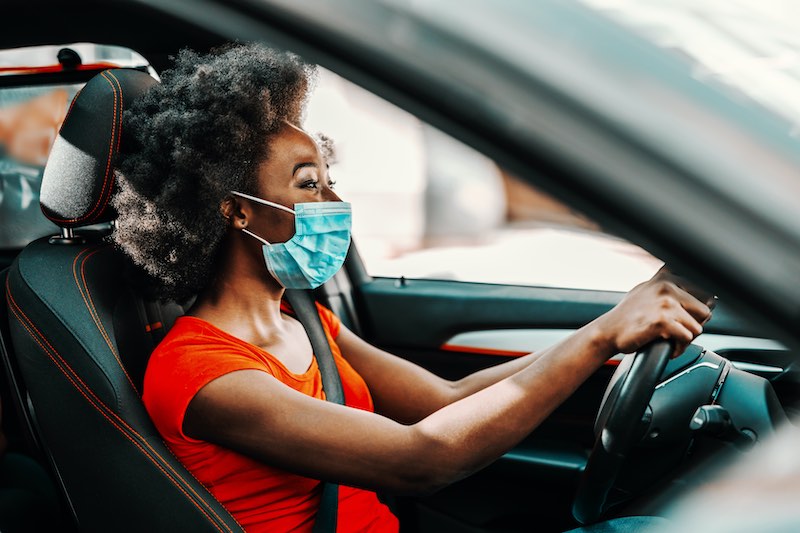 Car Insurers Should Discount Premiums Following Pandemic, Consumer Body Argues
Car insurers should immediately trim premiums by £35 after injury claims nosedived during coronavirus lockdowns, the Association of Consumer Support Organisations (ACSO) is urging.
Injury claims cratered in 2020, with all injury claims—on motor, employers' liability, personal liability and clinical negligence policies—nearly halving (47%), from 843,000 in 2019 to just 445,000 last year, according to the data from the government's Compensation Recovery Unit (CRU).
Motor injury claims, which make up the lion's share of recorded claims, dropped 46% year-on-year, to just below 356,000, as drivers' mileage fell.
ACSO executive director Matthew Maxwell Scott said: "The picture that emerges from last year is of a hugely significant fall in all personal injury claims."
This dramatic fall in claims has been very profitable for insurers, ACSO said, and they should pass those savings onto policyholders by discounting premiums. ACSO has suggested insurers immediately trim £35 from annual car insurance premiums, the amount the government has forecast motorists will save when delayed whiplash reforms come into effect in May.
There's "no reason at all why consumers should not get their promised £35 reduction in motor insurance premiums now," Maxwell Scott said.
The reforms, initially scheduled to come into force last April but delayed due to the pandemic, will mandate medical reports and cap compensation for whiplash claims. The changes are expected to discourage fraudulent whiplash claims, which are estimated to cost the industry £2 billion each year and add £90 to every driver's annual premiums.
Admiral issued £25 refunds to its 4.4 million policyholders in April, a total payout of £110 million, after road traffic plummeted in the first weeks of the lockdown. But according to the latest statistics from the Association of British Insurers (ABI), average car insurance premiums fell by just 1% from 2019 to 2020, to an average of £465.
"Consumers should expect a much more substantial reduction in their premium than £4.65, so we urge insurers to do the right thing by Britain's drivers and meet or beat what Admiral has done," Maxwell Scott said.
He noted that the average bodily injury claim pay-out is £10,000, according to ABI estimates. A nearly 50% reduction in motor injury claims has saved insurers a collective £29 billion in 2020.

The ACSO represents organisations which work on behalf of consumers as claimants in the criminal justice system, including solicitors, road safety charities and cycling champions.

The body also noted that the largest drop in claims was in employer liability, with a 60% fall between 2019 and 2020 as more employees started working from home due to the pandemic.
In light of the sharp drop in claims last year, Maxwell Scott urged the government to push back mooted reforms to employers' and personal liability claims.
"Managing such fundamental changes to the RTA regime is a major task that will consume a lot of resources for all industry stakeholders, not just our members. Even more importantly we need to learn from these changes and impact assess them once the new regime has matured to then ensure any future changes are implemented effectively," he said.
"We argue that ministers should await the outcome of the first tranche of reforms, and have an eye to longer-term reductions in claims incidence, before ploughing ahead with planned changes to EL and PL, especially in view of the continuing pandemic and the chaos it is causing in civil justice."