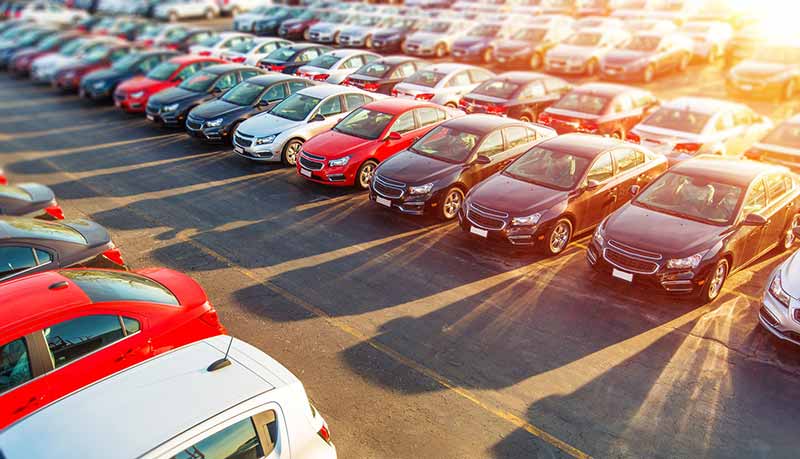 Government Considers Accelerating Ban on Petrol and Diesel Vehicles by Five Years
Transport Secretary Grant Shapps has hinted that the timeline for phasing out polluting petrol and diesel vehicles could be brought forward to help the UK meet its net-zero target.
Under current plans, the sale of new petrol and diesel vehicles is to be banned by 2040. The Committee on Climate Change (CCC) has advised that if the UK is to meet its net-zero commitments in the transport sector by 2050, that deadline needs to be accelerated to 2035.
The government has previously disputed that assessment. Its Road to Zero strategy affirms the 2040 deadline and earlier this year, the Government rejected a proposal from MPs on the Business, Energy and Industrial Strategy (BEIS) Committee, and calls from environmental groups, to bring the date forward to 2032.
However, Shapps, speaking at the Conservative Party Conference earlier this week, has now said he would like the Government to re-examine the 2040 target and "thoroughly explore" the case for bringing it forward.
Meanwhile, the Conservative party has committed to spending £1 billion to promote electric vehicle manufacturing, to encourage uptake at home and make Britain a leading exporter of low carbon vehicles.
"Just as we rejuvenated the automotive sector in the 1980s, we're going to work with our pioneering car sector to help them sell the next generation of electric cars around the world, providing high-skilled jobs, utilising British know-how and ending that dependence on fossil fuels once and for all," Shapps said.
Transport is currently the UK's highest emitting sector, accounting for a third of all greenhouse gas emissions. Ofgem recently revealed that progress to cutting the UK's overall emissions has slowed, with emissions falling by 2.5% last year, the smallest reduction since 2012. The UK is currently off course to meet its fourth and fifth carbon budgets, its legally binding climate targets for the 2020s and 2030s.
Last year, the environmental think tank Green Alliance suggested that an earlier, 2030 phase-out of petrol and diesel vehicles would plug the gap in the UK's 2030 climate targets by 85%, or 98 million tonnes of CO2.
Meanwhile, with twenty years to go until the currently-scheduled moratorium on petrol and diesel vehicles, electric vehicles account for just 1% of new car sales in the UK. UK motorists report being daunted by lack of charging infrastructure and the high ticket price of EVs.
To promote uptake of the low-carbon vehicles, Labour has pledged to spend £3.6 million expanding public charging networks, especially in urban areas and on motorways, and to offer 2.5 million loans for EVs.