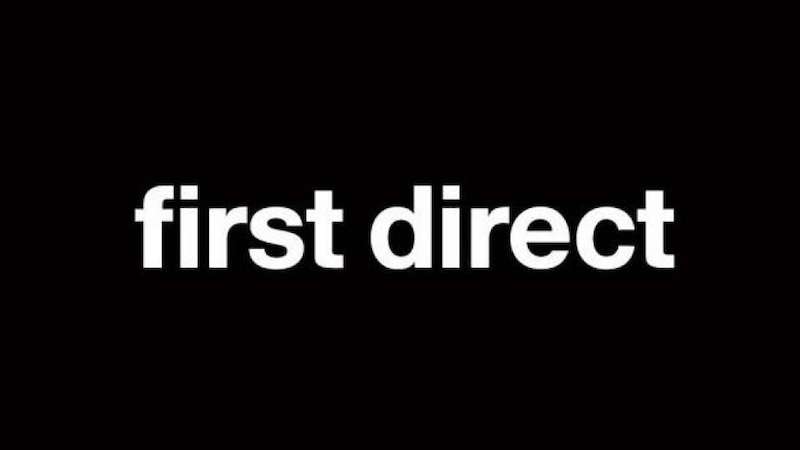 First Direct Named Bank Most Recommended by Customers
First Direct narrowly scraped past Metro Bank to be named the UK's most recommended banking service for the third time.
The Competitions and Markets Authority (CMA) requires banks to publish data every six months about how likely their customers are to recommend their services to friends, relatives and other businesses.
83% of First Direct customers said they'd recommend their bank's overall service, with the same percentage commending its online and app service and 74% vouching for its overdraft service. First Direct, a division of HSBC, is a telephone- and internet-based bank, without branch locations. It serves 1.35 million customers and has a reputation for excellent customer service.
Similarly, 82% of Metro Bank's customers were enthusiastic about their bank's service. 85% held a favourable opinion of its online and app service, 84% approved of its services in branch locations, and 70% found its overdraft services commendable.
First Direct and Metro Bank have swapped positions at the top of the league table since it was first published in August 2018. First Direct won the first title, Metro Bank snagged the second and the banks shared the laurels in the rankings published last summer.
Joe Gordon, head of First Direct, said: "We're delighted to be recognised for providing the highest standards of customer service in current accounts (overall service quality, and overdrafts). When it comes to making decisions about banking services we believe service quality is just as important as price for consumers."
First Direct also topped Which? magazine's most recent rankings of the best current account providers for customer service. Metro Bank came in sixth, outperformed by digital banks Monzo and Starling, which weren't included in this ranking.
RBS was the least recommended bank for the fourth time in a row, with just 46% of its customers saying they're endorse it. Notably, RBS customers were significantly more satisfied with the bank's online services (70%) than its service at branch locations (50%) or its overdrafts (51%).
RBS said they were investing in improving customer service, especially in branches. A spokesperson said: "We know that we can do more to improve the experience for customers and we are focused on doing more and doing better in order to provide the best possible service to customers, businesses and communities.
"We're investing in dedicated teams focused on making targeted improvements for customers in order to address the areas where our service falls short of expectations, such as introducing video banking and technology to help reduce queuing times in branches."
Tesco Bank and TSB also earned the ire of their customers: just 49% and 55% of their would suggest them to family and friends, respectively.
The results are gathered from an independent Ipsos-Mori poll of 13,000 current account customers from the 16 largest providers, conducted between January and December 2019. Customers were asked how likely they were to recommend their bank's services, with the banks ranked based on the percentage who said they were "extremely likely" or "likely" to do so.
How likely customers are the recommend their banks
First Direct - 83%
Metro Bank - 82%
Nationwide - 74%
Santander - 63%
Lloyds - 63%
NatWest - 61%
HSBC - 61%
Barclays - 61%
Halifax - 60%
Bank of Scotland - 58%
The Co-operative Bank - 56%
Yorkshire Bank - 56%
Clydesdale Bank - 56%
TSB - 55%
Tesco Bank - 49%
RBS - 46%