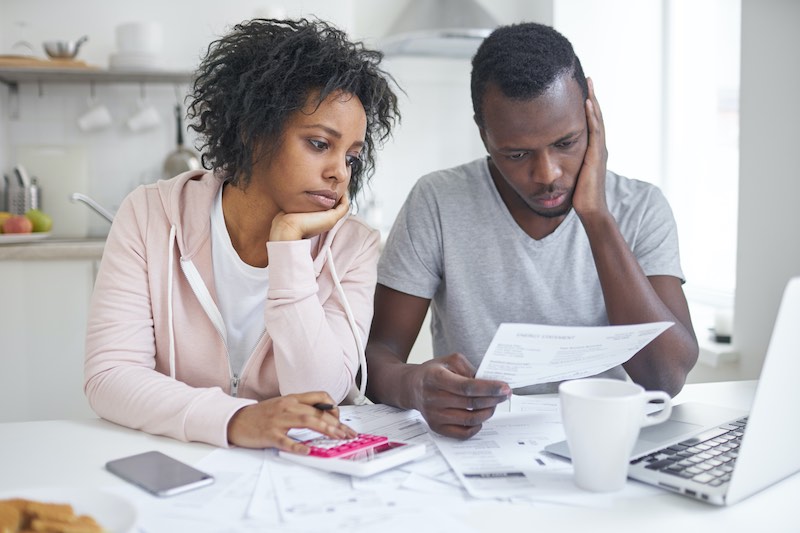 Quarter of Britons Have "Low Financial Resilience"
14.2 million Britons have high levels of debt, low levels of savings or low or erratic earnings, making them vulnerable to financial shocks, the Financial Conduct Authority (FCA) has found.
The City regulator's latest research into our personal finances reveals that this "low financial resilience" impacts one in four Britons.
Moreover, the pandemic has plunged an additional 3.5 million people into financial vulnerability since last February. Young and BAME Britons have sustained the worst blows to their finances—and many are bracing for more upheaval.
In October nearly a third (30%) of adults—or 15.9 million people—told the FCA they expect their household income to fall over the next six months. A quarter (25%) said they'd struggle to make ends meet.
To cope with financial difficulties, a third of survey respondents reported that they'd cut back on essential spending, while 16% said they'd take on more debt and 11% said they'd turn to food banks.
Nisha Arora, director of consumer and retail policy at the FCA, said: "While there are some positives in the data, many of the findings are worrying. Since the start of the pandemic, the number of people experiencing low financial resilience or negative life events has grown.
"The pain is not being shared equally with a higher than average proportion of younger and BAME adults becoming vulnerable since March. It is likely the picture will have got worse since we conducted the survey."
The FCA has worked with the financial sector to ensure it's fairly treating and protecting the most vulnerable customers during the pandemic. It has required lenders to issue payment holidays for mortgages, credit cards and other debt as well as more tailored support such as changing the terms of their loans.
The regulator found that many have used this assistance. 17% of mortgage holders taking payment deferrals and 40% of those who did report they would have struggled a lot without this help.
"We continue to work with the wider financial services sector, including businesses, regulators and government to support and protect consumers. We expect to finalise our guidance on how firms should treat vulnerable customers shortly," Arora said.
But while the pandemic has overturned many lives, nearly half (48%) of Britons haven't been financially impacted. In fact, 14% said they'd seen an improvement in their finances.
To report on our "Financial Lives," the FCA surveyed 16,000 people between August 2019 and February 2020 and then an additional 22,000 in the autumn.