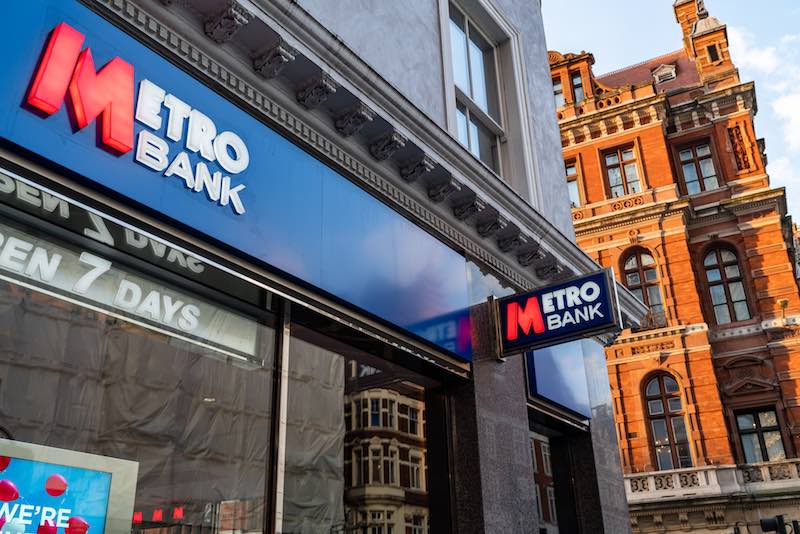 Banks Offer Relief on Overdraft Fees During Pandemic
Barclays, Metro Bank and Nationwide will scrap fees for using overdrafts, while Lloyds, Bank of Scotland, Halifax and HSBC will extend their interest-free buffers to help customers struggling to make ends meet during the coronavirus pandemic.
Metro Bank announced today that its personal current account customers will not be charged interest for using their overdraft for a four-month period between the beginning of March and end of June. The interest-free period will apply automatically and customers don't have to contact the bank.
Kat Robinson, director of bank accounts at Metro Bank, said: "We're mindful of the uncertainty caused by coronavirus and are committed to supporting our customers whose personal finances may be impacted at such a challenging time."
Metro Bank was due to hike overdraft interest rates to 34% from 15% from 25 April, to comply with new Financial Conduct Authority (FCA) regulations which require banks standardise charges across authorised and unauthorised overdrafts and charge interest rates rather than a flat daily fee. All high-street banks and building societies have announced their intention to raise the interest rates on overdrafts in response to the regulations, in force from April, but the pandemic means customers won't feel the sting of new charges for weeks. 
Metro Bank follows Barclays and Nationwide in waiving interest charges on overdrafts in response to the epidemic and lockdown. Barclays announced a reprieve earlier this week that will run from today, March 27 to the end of April. Barclays recently hiked interest rates on its overdrafts to 35%.
Gillean Dooney, managing director at Barclays, said: "It's crucial we offer the right support to our customers through this challenging time. We have therefore decided to waive all overdraft interest until the end of April, meaning there will be no charges for customers to use their arranged overdraft.
Meanwhile, Nationwide Building Society says it won't charge interest on overdrafts from 20 April until 1 July. Nationwide was among the first banks to hike overdraft rates in response to the FCA rules, doubling rates to 39.9% in November.
Customers of other banks will be able to use up to £300 of their overdrafts without incurring interest. 
Banks in the Lloyds Banking Group—Lloyds, Bank of Scotland and Halifax— announced they would be temporarily extending the interest-free buffer on their overdrafts, to £300 for three months starting from 6 April. Banks in the Lloyds Group will hike their interest rates beyond this buffer to 49.9%, as previously planned.
HSBC extended the newly-introduced interest-free buffer on its overdrafts £25 to £300 beginning yesterday, 26 March, for three months.
An HSBC spokesperson said: "We are here for our customers in these truly extraordinary times.
"This will provide some welcome short-term cash flow support at this crucial time."
HSBC had also already introduced a new interest rate of 39.9%, up from 17.9%. The bank has insisted that seven in ten of their customers would pay the same amount or less to use their overdrafts after the changes, which will mostly benefit customers using unarranged overdrafts, who are more likely to be vulnerable.