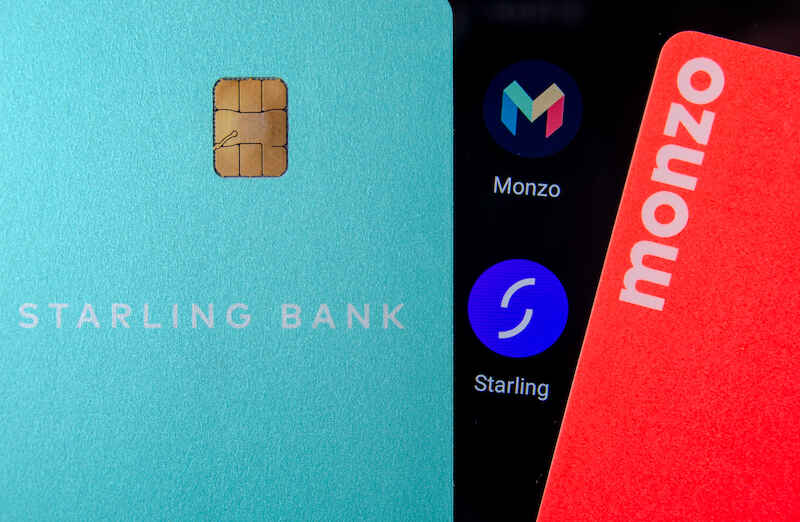 Digital Challengers Gaining Current Account Customers from High-Street Giants
Around one in 12 (8%) of all personal current accounts are now with a digital challenger bank like Monzo or Starling, as the high-valuation startups disrupt a market long dominated by high-street banks.
The gains made by app-based banks have been quick: in 2018, digital challengers controlled just 1% of the current account market, the Financial Conduct Authority (FCA) said.
The City regulator said these digital banks have "attracted customers in part by offering innovative mobile apps which make the experience of banking easier and more convenient and to help consumers manage their money."
The ascendancy of app-based banks won't be a surprise to those who have watched the quarterly reports from the Current Account Switch Service (CASS). Over the last few years, Starling and Monzo have regularly been the biggest winners in current account switching through the service.
Banking giants' closure of branch locations means that one of their selling points for some consumers—the ability to make transactions in person—has eroded. Nearly half of bank branches have shut since 2015 or are due to close this year, accounting to research from Which?.
"As the high street giants have closed branches and moved online, they've lost the things that gave them an edge over their newer counterparts," said Sarah Coles, senior personal finance analyst at investment platform Hargreaves Lansdown.
But while there are signs that large banks' dominance of the current account market is weakening, household names are still in a strong position, the FCA said. The watchdog found that large banks held 64% of current accounts in 2021, while larger brick and mortar challengers held 24% and mid-sized banks controlled 4%.
Additionally, accounts with digital challengers are often a consumer's second current account. The FCA said that over the past four years, the number of personal current accounts has increased by 15%, from 87 million to more than 100 million. That means, on average, each adult now has 1.9 current accounts.
The FCA said is a "positive development for competition as it allows consumers to try out different products and build trust in other brands."
And as they develop that familiarity, customers are more likely to stash more money in accounts with startups. Both Starling and Monzo have seen increasing average balances per account, the FCA noted. In the spring of 2021, Starling reported an average balance in its accounts of £2,000, around a 100% increase from the previous year.
"If recent trends continue, we would expect to see consumers steadily increasing use of their digital bank accounts as they gain familiarity," the FCA said.
But the regulator notes that not all customers are best served by banking innovations.
"Changes that may benefit many of us can also be a risk to those in vulnerable circumstances, which is why we have put in place guidance on the closure of branches and ATMs," said FCA chief economist Kate Collyer. "We are also consulting on a new consumer duty to set higher expectations for the standard of care that firms provide."
The FCA now requires banks to notify it about planned closures and detail their impact on customers, especially those who are vulnerable, and alternatives available to them. But the requirements, in place since September 2020, haven't slowed the pace of bank closures. In fact, nearly as many branches shuttered in 2021 (736) as were retired in 2019 and 2020 combined (813).
Sources
https://www.fca.org.uk/news/press-releases/fca-review-evidence-growing-competition-retail-banking