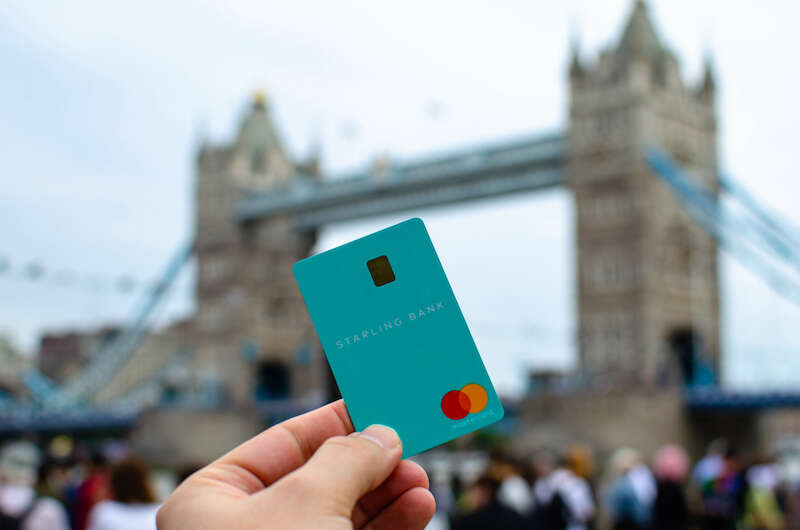 Starling Bank and Virgin Money Win Current Account Switching Wars
With the pandemic waning, more Britons looked to their finances, with more switching their current account between April and June than in the previous quarter.
In the second quarter of the year, 182,745 people moved to a bank through the Current Account Switch Service (CASS), 44,769 more than swapped in the first three months of the year. Pay.UK's seven-day Current Account Switch Service doesn't cover all current account switching but can give an idea of general trends.
And once again the trend was away from high street banks and toward digital alternatives. According to data three months delayed, Starling Bank gained the most current account customers in the first quarter of the year, with a net increase of 17,769 customers. App-based Starling Bank also lured in the second-highest number of current account customers in the last months of 2020, outpaced only by Lloyds—and Starling didn't need to dangle a £100 switching bonus as Lloyds did.
Starling Bank and rival Monzo (up 7,744 current account customers in the first quarter of 2021) have seen explosive growth over the last few years, reeling in millennials with their intuitive apps and features like saving pots and transfers to contacts which have since been replicated (often less successfully) by high street institutions.
Anne Boden, CEO of Starling, said: "Starling is once again the most popular bank for switches, despite offering no signing-on bonuses. Customers are attracted to the value Starling brings through its banking app, which allows them to track spending in real-time and do their banking on the go, and our better customer service. In a few short years, we've become a trusted mainstream bank."
Meanwhile, the success of Triodos Bank—which lost just 77 current account customers in Q1, the lowest of any bank—exposes another priority for consumers: sustainability. The bank touts its ethics, low environmental impact and transparency.
Gareth Griffiths, head of retail banking at Triodos Bank UK, said: "Once again, we have the lowest numbers of customers leaving of any major bank, just as we did every single quarter last year, testament to our focus on good customer service and building our community."
A survey published alongside the CASS data showed that, as they have been throughout the pandemic, customers are prioritising "non-financial" features when choosing a bank account. In the second quarter, customers choosing a new current account favoured better online banking (47%), better customer service (39%), ease of mobile or app-based banking systems (39%) and location of branches (25%).
But the rousing success of Virgin Money in the first quarter shows that consumers are motivated by more than digital ease and sustainability. They can also be won over by wine.
Since November 2020, Virgin Money has been offering customers who switch to its current account a free case of 15 bottles of wine from Virgin Wines. The attention-seeking gambit seems to have worked. Virgin Money added 17,495 current account customers in the first quarter of the year, just behind Starling.
Nationwide Building Society added 1,474 current account customers and Bank of Scotland gained 1,488. But other major high street banks saw an exodus: NatWest and Santander both saw net losses of more than 10,000 current account customers.