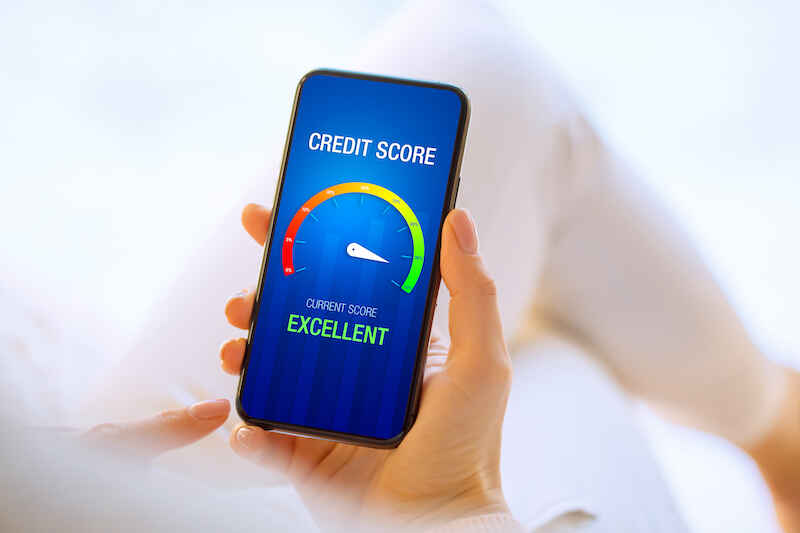 Misunderstandings About Credit Scores Continue Among Young People
Some young Brits check their credit scores more frequently than their older counterparts but they harbour some misunderstandings about credit files that could be impacting their scores and eligibility for finance, according to new research.
A survey conducted by debt management company Lowell revealed that Britain's knowledge about credit scores varies between age groups and locations.
The research revealed that the percentage of people who know how to check their credit scores rises with age, from 55% of 16 to 24-year-olds to 72% of those over 45.
Meanwhile, residents of Cardiff and Manchester were the most likely to know how to check their credit scores, with 78% able to do so. In contrast, 45% of residents in Belfast admitted that they don't know how to check their scores.
Among young people who know how to check their credit score, nearly one-third (32%) check it multiple times per month. That falls to just 11% of 25 to 44-year-olds and just 15% of those 55 and over. This may be because younger people are more "technically inclined" to keep track of their scores, using websites and apps.
Although some young people are closely monitoring their credit scores, they may lack crucial knowledge about how those scores are calculated. While nearly three-quarters (72%) of Brits over 55 know that missed payments can negatively impact credit scores, that falls to just one-third (35%) of 16 to 24-year-olds.

Missed or even late payments for your home energy, broadband, and mobile phone can be a major influence on your credit score, especially for young people who don't have much credit history.
Additionally, 79% of 16 to 24-year-olds aren't aware that buy now pay later (BNPL) plans can affect their credit scores, despite the popularity of the schemes among younger generations. Research from Finder conducted last year revealed that 37% of Brits have used BNPL schemes, including half of all shoppers from Generation Z.
Lowell's research "reveals just how critical it is for people to have access to the right tools and resources from an early age, helping them to be in control of their finances," said John Pears, UK chief executive of the company.
"Your credit score is one of these key tools; it has a huge potential to impact a variety of important life events, such as buying your first house or financing a car. It's vital that people know and understand their score, what it says about them and importantly the steps they can take to help improve it," he added.
Kelli Fielding, managing director of consumer interactive at credit reference agency TransUnion, said the financial uncertainty caused by the pandemic means regularly monitoring your credit report is "more important than ever."
"Whilst it's great to see many consumers are checking their scores very regularly, there are still some significant gaps when it comes to people's understanding of how their credit information is used, as these figures show. It's clear that more education is needed, across all demographics," she added.

Credit scores can affect your eligibility for financial products including credit cards, loans, and mortgages and can influence the interest rates you pay to access these forms of credit.