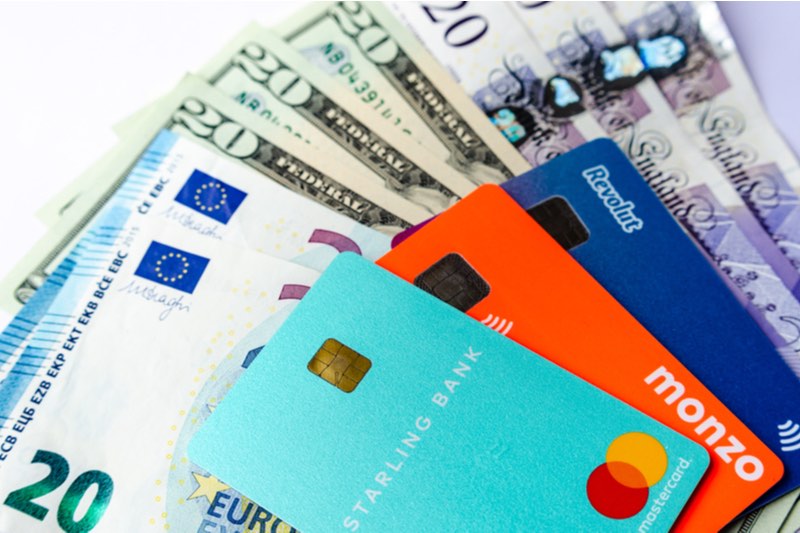 Digital Banks Monzo and Starling Hike Overdraft Fees
App-based banks Monzo and Starling are joining their high-street competitors in hiking their overdraft rates on current accounts, in response to new regulation from the FCA.
Monzo currently charges a flat fee of 50p a day for overdrafts. In changes to take effect on 1 April, the digital challenger will levy overdraft fees at an interest rate of 19%, 29% or 39% EAR variable, depending on the user's credit score. The bank will also abolish its £20 free overdraft buffer.
Monzo claims the interest rate model, rather than a flat fee, will benefit its customers, with 87% either saving money or seeing fee increases of less than £1 a month. In fact, Monzo is so certain customers will appreciate the adjustment, it's offering them the option to switch to the new rates now.
Monzo will also be extending its overdraft offerings, with some customers eligible for up to £3,000.
Fellow digital bank Starling is also shaking up its overdraft fees. Starling currently charges a flat overdraft fee of 15%, with a maximum monthly charge of £2 for customers who go into their arranged overdraft. The cap will be scrapped and customers offered overdrafts with interest rates of 15%, 25% or 35% EAR variable, depending on their credit scores. Like Monzo, Starling will be enforcing these changes on 1 April.
These hikes follow intervention from the Financial Conduct Authority (FCA) into overdraft charges. In changes intended to make overdraft fees more simple and transparent, banks are required to scrap daily overdraft fees and replace them with an annual interest rate by April 2020.
The financial regulator is also banning banks from charging different rates for authorised and unauthorised overdrafts. Currently customers who dip into their unauthorised overdrafts, even accidentally and by a few pounds, can be hit by eye-watering interest rates, sometimes 10 times higher than those charged by payday lenders.
In response, banks across the high street and the cloud have been reconfiguring their overdraft fee structures—although sometimes at the expense of customers.
In November, Nationwide more than doubled the interest rate it charges on its current accounts, a move that affected 800,000 customers.
Meanwhile, earlier this month HSBC and its subsidiary First Direct announced that from March 2020, they would impose a single overdraft rate of 39.9% on all customers—more than quadruple the rate some customers currently pay.
Simultaneously, HSBC, which has eight to nine million current account holders in the UK, is removing its £5 daily fee for going into an unarranged overdraft and introducing a £25 free buffer on some accounts. HSBC claims the changes will leave seven out of ten of its customers better off or the same—although a third will be worse off.
Meanwhile, under new FCA regulation, banks must also stop showing arranged overdrafts as part of consumers' 'available funds,' on or before 18 December.