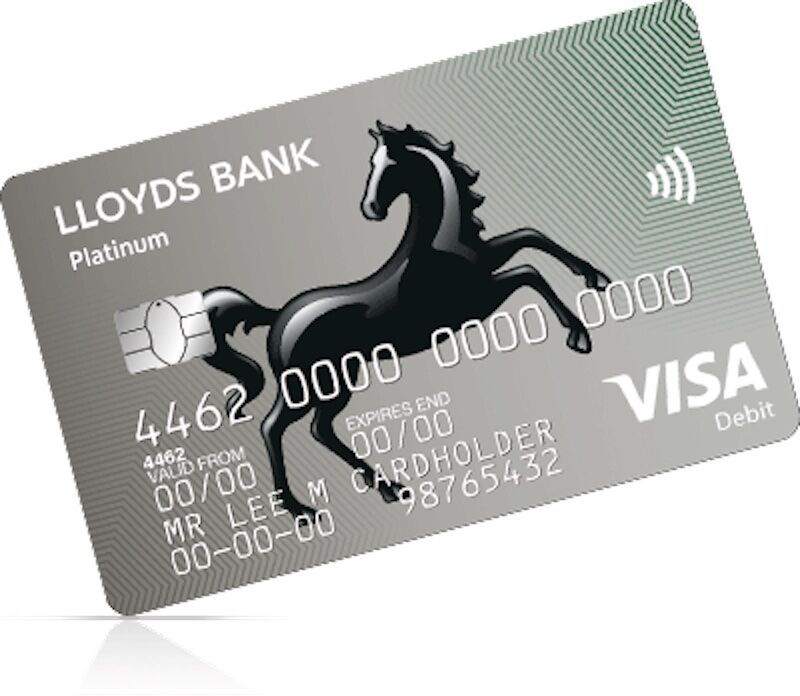 Customers to Lose Free Access to Lloyds Packaged Bank Accounts
Holders of Lloyds Gold, Platinum and Premier packaged bank accounts who have benefited from the account's insurance perks for free will face monthly charges for the first time from October, the bank has announced.
The fee, of between £15 and £28 per month, will be taken automatically for some customers, who have until 1 September to opt out. Others will be downgraded to the free Classic account.
The change impacts customers who opened a Lloyds premium bank account before 2005 and who benefit from an offer that waives the monthly fee if they keep a certain amount of money in the account. This balance was typically between £1,500 and £2,000 for the entry-level Gold account, although the exact amount varied by customer. Higher balances were required to remove the fees from the Platinum and Premier accounts.
Those reprieves are now ending. A spokesperson for Lloyds said: "To ensure that we can continue to offer good value for money to all customers for the benefits they receive, everyone will pay the same amount for packaged account benefits from September."
The Gold account, which closed to new customers in 2013, will now cost £14.95 per month for all existing customers. It provides worldwide travel insurance from AXA for the account holder and his/her family, AA breakdown cover with roadside assistance, mobile phone insurance and assistance if you lose your card.
The Platinum account, still available to new customers, will cost £21 per month. Similar to the Gold account, it offers breakdown cover, global travel insurance, mobile phone insurance but adds up to 15% cashback at select retailers including Co-op and Costa.
The Premier account, also shuttered to new joiners in 2013, will cost £28 per month for all existing customers. It offers the usual fare of travel insurance, breakdown cover, and mobile phone insurance along with home emergency cover and Identity Monitor to help you spot the early warning signs of identity theft.
Most holders of these accounts currently exempt from the fees will be automatically charged the monthly fee from October unless they close the account before 1 September.
However, Lloyds has also identified some holders of these accounts who aren't benefiting from the perks, including customers who are now over 80, the age threshold for the travel insurance. These customers will be automatically downgraded to Lloyds basic, free current account. But they can opt in to keep their packaged account with the monthly fee by contacting Lloyds before 1 September.
Lloyds is writing to all customers to alert them of the changes and what will happen to their account in October.
Former Lloyds customers who moved across to TSB when the banks split in 2013 are already facing fees for their packaged accounts. Like Lloyds, TSB continued to waive the fee for some longtime account-holders. This changed in February 2021 for Platinum and Premier customers and in May 2021 for Gold customers. Gold customers now pay £15 per month with TSB. The Platinum account costs £20 per month and the Premier £25. The TSB versions of these accounts are all closed to new customers.
Reassessing your packaged bank account now that Lloyds is charging you a fee? Which? recently named Nationwide's FlexPlus (£13/month) and Co-operative Bank's Everyday Extra (£15/month) the best packaged bank accounts on the market.