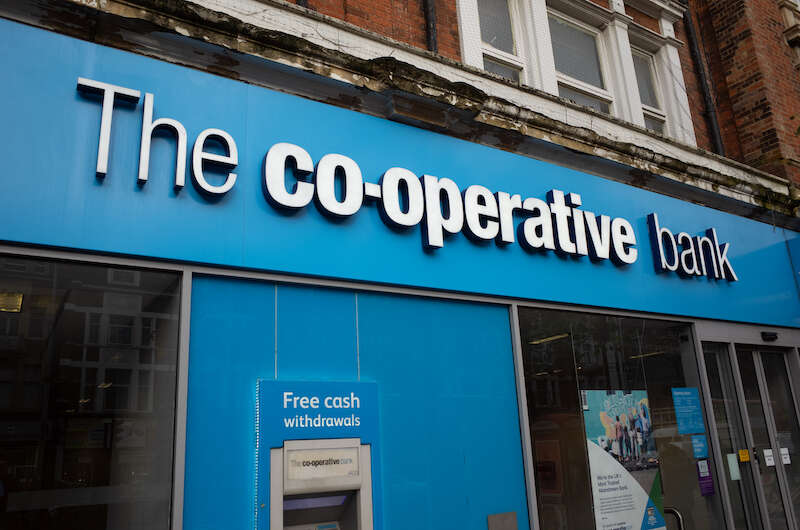 Nationwide and Co-op Named Best for Packaged Bank Accounts
Nationwide's FlexPlus and the Co-operative Bank's Everyday Extra packaged bank accounts have been named the market's best by Which?, while premium accounts from digital challengers are failing to deliver value for money.
The consumer magazine analysed 13 packaged bank accounts, considering their annual cost and perks, including travel insurance, car breakdown cover, mobile phone insurance, interest-free overdrafts and cashback.
Each account was assigned a score out of 100, with the annual cost and value after fees accounting for 30% of the score, the quality of the travel insurance and car breakdown cover accounting for 30% each and an assessment of their mobile phone insurance counting for 10%.
Nationwide and Co-op's accounts both earned a top score of 77%, performing strongly in all categories. But it only makes sense to have one. So which pulls out ahead? It depends on your priorities and how you use the card.
Nationwide's FlexPlus account is cheaper. It costs £156 per year, (£13 per month), while the Co-operative Bank's Everyday Extra account costs £180 per year (£15 per month). However, Nationwide's account doesn't offer cash back, while the Co-op does.
With the Co-operative Bank's cashback scheme, you can earn up to £2 cashback and 5p per debit card purchase (up to £3) each month, as long as you deposit £800, pay out at least four direct debits, stay within your agreed overdraft limit, get paperless statements and log into mobile or online banking. This means you can earn a maximum of £60 back, reducing the cost of the account to £120 per year (£10 per month).
When it comes to travel insurance, the Co-operative Bank's cover is superior for Covid-19 related claims. Nationwide's policy rates highly but you won't be able to claim a refund if you have to cancel your holiday because you're self-isolating or if the government's travel advice changes.
Both accounts offer nearly identical car breakdown cover, but the Co-operative Bank limits the number of call-outs for roadside assistance to five per year. Nationwide doesn't impose a cap.
The verdict: the Co-operative Bank's account is better if you can meet the terms to earn the maximum cashback and have a holiday booked within the next year.
But mobile banks Monzo and Revolut, which have won droves of current account switchers with their apps, aren't offering premium account holders much.
Revolut's Metal account earned a score of just 36% from Which?, offering little for its £155.88 annual cost (£12.99 per month). It doesn't include car breakdown cover or mobile phone insurance. You do get family travel insurance covering trips worldwide and winter sports and accidental damage cover for items purchased within a year (up to £10,000).
Other perks might appeal to Revolut's young, tech-oriented user base, but didn't strike Which? as value for money. They include up to 1% cashback on spending in 30 currencies, including cryptocurrencies; refunds on tickets for events you can't make for reasons outside of your control (up to £1,000); a 90-day returns window, refunding you between £50 or £300 if a retailer won't take back your items. You can also use disposable virtual cards, cleared after every online purchase, to protect yourself from fraud.
Which? also doesn't think highly of Monzo Premium. The digital bank's packaged account was launched last summer after its first attempt at a premium account drew complaints from customers and was scrapped in 2019.
The new iteration of Monzo Premium earned a score of 48%. It costs £180 per year (£15 per month) and includes worldwide family travel insurance, including winter sports, and mobile phone cover of up to £2,000. Like Revolut, it doesn't offer car breakdown cover, but that might not be a priority for young customers who don't own cars. You also get the ability to withdraw £600 abroad every 30 days without incurring fees and can earn 1.5% AER on balances of up to £2,000 held in your account—a rate that's competitive even for savings accounts, much less current accounts in today's low interest rate environment.