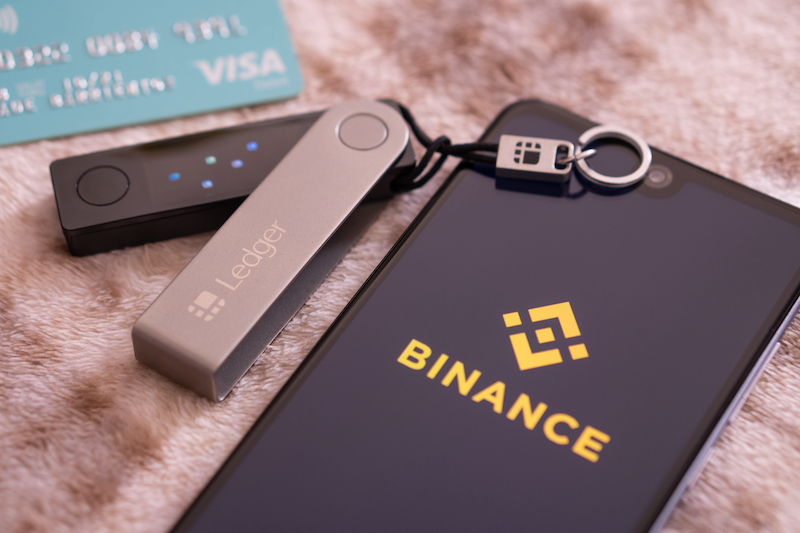 Banks Block Payments to Crypto Exchange Over Fraud Worries
Barclays and Santander have blocked all payments to cryptocurrency trading platform Binance to protect customers from a surge in investment scams.
Crypto investments are always high risk, with currencies going from boom to bust overnight and investments not protected by the Financial Ombudsman Service or Financial Services Compensation Scheme. But criminals are increasingly taking advantage of this Wild West atmosphere to fleece would-be Elon Musks.
In common ruses, fraudsters pose as crypto traders and investment advisors and trick victims into sending money to crypto e-wallets they control. Many of these scammers target investors through social media platforms and digital advertising.
In other ruses, scammers convince victims to download remote access software so they can hijack their devices and empty their crypto wallets. These losses are generally unrecoverable.
Fraud reporting service Action Fraud says that scams involving cryptocurrency investments rose 57% last year, with a total of 5,581 reports made. Investors lost a collective £113 million to crypto fraud last year. And that is just to scams reported to Action Fraud—just one in 10 is, according to estimates.
With the financial toll rising, regulators have been taking increasing notice of crypto hoaxers and the platforms on which they operate. In June the Financial Conduct Authority (FCA) issued a formal warning about Binance Markets, banning it from operating in the UK. Binance, the largest crypto exchange in the world by daily trading value, is also under investigation for money laundering and tax fraud by the US Department of State and the IRS.
Following that warning, several banks restricted or outright banned payments to the exchange, Which? magazine notes.
Barclays blocked both debit and credit card payments to Binance from 5 July. Customers can still withdraw funds from the exchange. As of 8 July, Santander is also halting payments to Binance.
Santander said: "In recent months we have seen a large increase in UK customers becoming the victims of cryptocurrency fraud. Keeping our customers safe is a top priority, so we have decided to prevent payments to Binance following the FCA's warning to consumers."
Metro Bank is also restricting payments to Binance, telling Which? that it has a "limited appetite for these type of transactions."
Credit card payments to crypto exchanges were already subject to restrictions and complete bans from some financial providers. Lloyds and Virgin Money blocked all crypto purchases on their credit cards in 2018.
On 14 July of this year, Tesco Bank joined them, implementing a block on credit card payments to any company involved in crypto purchases and trading. These blocks don't apply to debit cards or bank transfers but banks may flag and stop purchases they believe are suspicious or potentially involved in fraud.
In June NatWest imposed a daily cap on the amount customers can send to cryptocurrency exchanges. It's also specifically blocked transfers to a small number of crypto asset firms where it has identified high levels of fraud-related harm to its customers.
"We have seen a high level of cryptocurrency investment scams targeting our customers across retail and business banking, particularly through social media sites," a spokesperson for the banking group said.
HSBC has gone still further, refusing to facilitating the buying of exchange of products related to or even referencing virtual currencies. This means customers can't pay for cryptocurrencies from HSBC accounts or cards or even deposit money from crypto e-wallets into their HSBC accounts. HSBC has also banned customers from its online share-trading platform from buying or holding in their accounts stock in MicroStrategy Inc, the first publicly traded company to invest heavily in crypto.
"HSBC has no appetite for direct exposure to virtual currencies and limited appetite to facilitate products or securities that derive their value from VCs (virtual currencies)," the bank said in a statement.
Last month TSB said it plans to ban its more than 5 million customers from buying cryptocurrencies due to "excessively high" fraud rates on trading platforms but hasn't confirmed when the block will be put in place. TSB said that 849 of its customers lost money via Binance accounts just between 15 March and 15 April. These victims won't be protected by TSB's Fraud Refund Guarantee: the bank said it would be too costly to replace money lost to crypto scams.
Meanwhile, digital bank Starling has lifted a temporary ban on bank transfers to crypto exchanges that was in place between 19 May and 22 June.