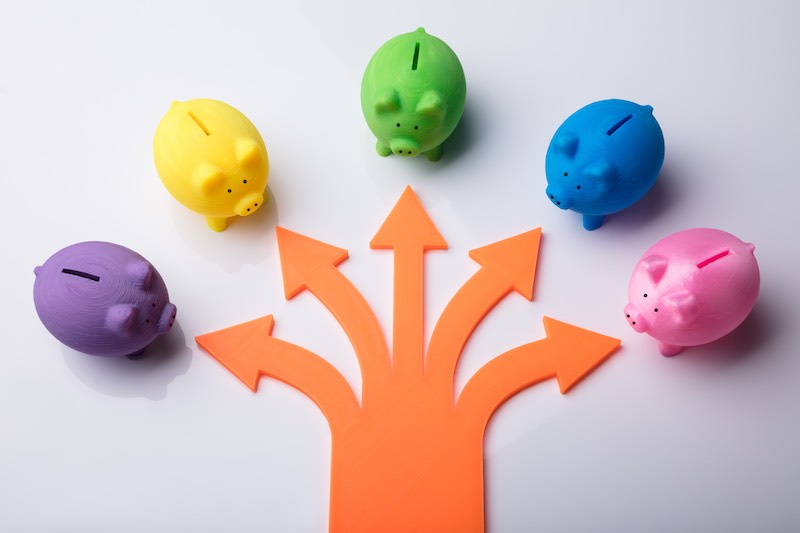 Customers Ditch NS&I, Stash Money in Savings Accounts
Brits are eschewing NS&I accounts and bonds following the state-owned bank's scything of interest rates and pouring money into instant-access savings accounts instead.
The Bank of England's latest Money and Credit revealed that £12.3 billion was stashed in cash savings accounts in October, continuing the pandemic savings bonanza.
Money-anxious Brits were ploughing an average of £17.4 billion a month into easy-access accounts between March and June. Although savings deposits dipped over the summer, as the thawing of lockdown eased worries and gave us pubs, restaurants and even holiday resorts to spend our money in, more than £100 billion has been put into cash accounts since the start of the crisis.
The Bank of England said the particularly strong flow of deposits in savings accounts in October reflected less investment in National Savings & Investment (NS&I).
The Treasury-backed bank had maintained healthy interest rates through the early months of the pandemic, as competitors slashed them, in order to raise billions for the government's coronavirus relief measures.
Its £35 billion mandate fulfilled, in September NS&I announced it would slash interest paid on its savings accounts and bonds from 24 November. Deposits fell sharply following the announcement, from £5 billion in September to a net withdrawal of £0.5 billion in October.
Sarah Coles, personal finance analyst at Hargreaves Lansdown, said: "Cash started gushing out of NS&I in October, after brutal rate cuts were announced at the end of September."
Withdrawals are likely to continue at NS&I, with independent research from AJ Bell finding that 43% of NS&I savers intend to move their cash.
But they may face lengthy waits to access that money, amid an ongoing customer service meltdown at NS&I. The bank has blamed an influx of new customers during the pandemic and a rocky transition to home working but customers have reported waits of weeks for withdrawals to be processed.
And those withdrawing money from NS&I accounts will find low interest rates wherever they look. Average savings rates stand at just 0.12%, a quarter of February's average rate.
Laith Khalaf, financial analyst at AJ Bell, said: "The rotten irony is this bumper flow of cash is going into deposit accounts just when interest rates sit at record lows.
"In such uncertain times it makes sense for savers to build up an emergency cash buffer, though the risk is that inflation eats away at the value of their nest egg. Instant access accounts are now paying just 0.12% interest on average, below CPI inflation, which currently sits at 0.7%, and is expected to rise throughout next year."
Brits have also used their spare cash to pay off debt. Consumer credit shrank by £0.6 billion in October, mostly through credit card repayments. In total Brits have paid off £15.6 billion of consumer credit since the beginning of the pandemic.