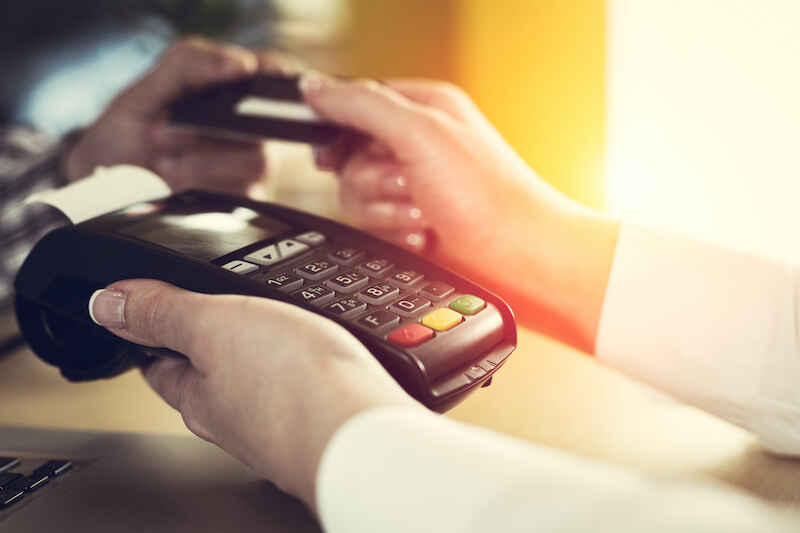 Cashback Without Purchase Being Rolled Out to 2,000 Shops
A scheme allowing people to withdraw up to £50 in cash from retailers' tills without making a purchase will be rolled out to more than 2,000 shops before the end of the year, helping plug a hole left by the closure of bank branches and ATMs.
Legislation passed in the spring allows consumers to access cashback at corner shops, cafes, and pubs without making purchases or paying fees.
Cash machine network Link has been conducting a 12-month pilot of the scheme, operating through the PayPoint network in local shops. It's currently live in 1,000 retailers and has been a success, Link said.
During the yearlong trial, more than 24,800 withdrawals were made, with an average amount of £27.81.
Unlike at cash machines, where withdrawals are limited to multiples of £10 or £20, consumers can withdrawal any amount between 1p and £50 from retailers' tills.
Retailers then receive a fee from the cardholder's bank each time the withdrawal service is used.
PayPoint, the first of Link's members to provide the facility, will now roll it out to more than 2,000 shops before the end of the year. Customers will be able to locate their nearest cashback without purchase location using Link's online cash locator portal and cash locator app.
The ability to offer the service is open to all payment providers on Link's network and the firm hopes more take it up to expand the availability of cash, especially in economically deprived areas where residents are more reliant on cash and less populated rural areas where ATMs are more likely to have closed.
Link's research found that the number of free-to-use cash machines fell by 25% between January 2018 and October 2021, to 40,857. While wealthier neighbourhoods, including parts of Edinburgh and London, have shown a sharp fall in demand for cash machines, areas such as Liverpool, Bradford, and Birmingham rely more heavily on cash.
Tracey Graham, chair, Link Consumer Council, said: "Protecting access to cash is absolutely vital for millions of people who depend on it."
John Glen, Economic Secretary to the Treasury, welcomed the expansion of the scheme. "It is great to see Link and PayPoint taking advantage of the legislative changes we made earlier this year to facilitate cashback without a purchase across the UK," he said.
"The 'cashback at the till' service stands to make a real difference to local communities by providing access to cash for people that need it, and supporting cash acceptance by local businesses," he added.
Retailers were guardedly optimistic about the scheme. Martin McTague, from the Federation of Small Businesses, said: "There's been good anecdotal evidence from this cashback without purchase trial, especially with regards to footfall - shoppers come in to take out cash, and then make unplanned purchases when on site, leading them to build a new relationship with a small business."
However, he said payments to shopkeepers providing the service need to cover their bank fees, which have increased as bank branches have shuttered; the time needed to take notes and coins to and from access points; and higher business insurance premiums as a result of holding more cash on site.
"Making the wider roll-out a success depends on getting incentives right," McTague said.
Tom Ironside, director of business and regulation at the British Retail Consortium, said holding more cash in the tills puts retailers "at an increased crime risk" and therefore the provision of cashback "is not suitable for all retailers."
He said the group welcomes the extension of the scheme, recognising that "alternative ways of providing cash are essential." However, he said retailers can't be a replacement for all cashpoints. "The availability of free-to-use ATMs in all parts of the country remains essential," he said.