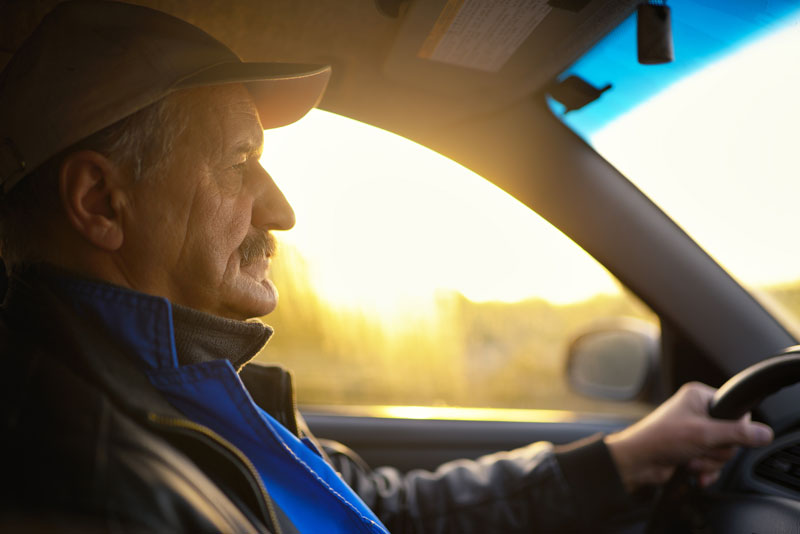 Car Insurance Premiums Rise, with Older Motorists Hit Hardest
Car insurance premiums have risen by an average of 2% over the last year, with older drivers facing the steepest hikes.
Annual premiums for drivers over 50 have increased by 3.6% in the past year, to hit £407, according to research from data analytics firm Consumer Intelligence. However, older drivers are still paying the cheapest premiums on the market. Premiums in the next age group were an average of £699, up 3% over the last year.
Drivers under 25 continue to pay the highest premiums, an average of £1,673 a year, but they benefited from a 3.2% decline in rates over the last year.
Overall, premiums are up by an average of 22.6% since October 2013, when Consumer Intelligence started collecting data. However, that's still 10.1% off the September 2017 peak.
Consumer Intelligence calculated average premiums by comparing quotes for 3,600 people, representative of age groups and regions, from all major price comparison sites and direct insurers. The top five insurance quotes for each class of driver was compared to the best five deals from the previous month.
Industry watchers attributed much of the recent hike in premiums, including the 0.7% increase in the last three months, to the adjustment of rules about how insurers compensate victims of serious crashes.
The Ministry of Justice hiked the Ogden rate, or personal injury discount rate, from -0.75% to -0.25%. The new rate, which came into effect 5 August, reduced the amount insurers have to pay in compensation to crash victims, but not as much as they anticipated it would. Many insurers subsequently raised policyholders' premiums and further increases may be coming.
At the time of the hike, analysts predicted the average annual premium for car insurance would rise by £15 to £25 on the back of the Ogden rate change, with young motorists seeing cost increases of between £50 and £75.
John Blevins, pricing expert at Consumer Intelligence, said: "Pricing at an overall level will be driven by claims experience and the impact of the Ogden discount rate."
"Many insurers feel misled by the government and had planned for a more favourable discount rate being set. As such, premiums are being adjusted to compensate for the cash injections on to claims reserves made by many insurers."
However, some insurers have continued to base their premiums on the -0.75% rate and may therefore be in a position to cut premiums for motorists in the future.